Pretty Girls Make Graves
The Smiths Lyrics
Upon the sand, upon the bay
"There is a quick and easy way" you say
Before you illustrate
I'd rather state
I'm not the man you think I am
I'm not the man you think I am
And sorrow's native son
He will not smile for anyone
And pretty girls make graves
End of the pier, end of the bay
You tug my arm, and say "give in to lust
Give up to lust, oh heaven knows we'll
Soon be dust"
Oh, I'm not the man you think I am
I'm not the man you think I am
And sorrow's native son
He will not rise for anyone
And pretty girls make graves
(Oh, really?)
I could have been wild and I could have been free
But nature played this trick on me
She wants it now
And she will not wait
But she's too rough
And I'm too delicate
Then, on the sand
Another man, he takes her hand
A smile lights up her stupid face
(And well, it would)
I lost my faith in womanhood
I lost my faith in womanhood
I lost my faith
Hand in glove
The sun shines out of our behinds
Lyrics © Universal Music Publishing Group, Warner Chappell Music, Inc.
Written by: STEVEN MORRISSEY, JOHNNY MARR

Lyrics Licensed & Provided by LyricFind
To comment on specific lyrics,
highlight them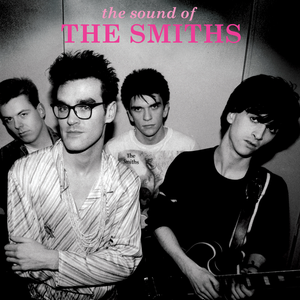 Pretty Girls Make Graves [Troy Tate Version] (2008 Remastered Version)
The Smiths were a rock band which formed in 1982 in Manchester, England, United Kingdom. The band consisted of Morrissey (vocals, lyrics), Johnny Marr (guitar, music), Mike Joyce (drums) and Andy Rourke (bass). Hugely influential, The Smiths lasted all of five years from 1982 to 1987, releasing during this period four studio albums (The Smiths, Meat Is Murder, The Queen Is Dead and Strangeways, Here We Come) and three compilation albums (Hatful Of Hollow, The World Won't Listen and Louder Than Bombs).
Read Full Bio
The Smiths were a rock band which formed in 1982 in Manchester, England, United Kingdom. The band consisted of Morrissey (vocals, lyrics), Johnny Marr (guitar, music), Mike Joyce (drums) and Andy Rourke (bass). Hugely influential, The Smiths lasted all of five years from 1982 to 1987, releasing during this period four studio albums (The Smiths, Meat Is Murder, The Queen Is Dead and Strangeways, Here We Come) and three compilation albums (Hatful Of Hollow, The World Won't Listen and Louder Than Bombs). Meat Is Murder went on to enter the British charts at number one in February of 1985, and The Queen Is Dead further confirmed the band's popularity with its release in spring 1986. Greeted with enthusiastic reviews and peaking at number two on the U.K. charts, the album also developed The Smiths' cult following in the U.S., breaking into the Top 100.

After the band's split in 1987, a further six albums have been released, bringing the total number of Smiths albums to 13. These albums consisted of another five compilation albums (Best... I, ...Best II, Singles, The Very Best of the Smiths and The Sound of the Smiths), and one live album (Rank) recorded before the band's split during The Queen Is Dead tour. Both "Best I" and "Best II" were heavily criticised by critics and some fans; "The Very Best of", was very similar content to said "Best" albums, sold excellently, but drew much criticism from press and the band, who had no input.

Former members

Bass was originally played by Dale Hibbert, but he was replaced after 4 months. Craig Gannon was briefly a second guitarist for the band in 1986.
See The Smiths First Meetings
Genre not found
Artist not found
Album not found
Search results not found
Song not found