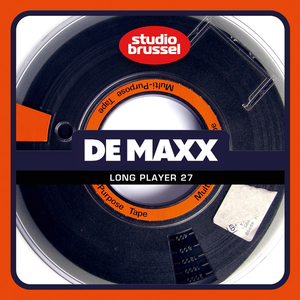 Wine & Chocolates - andhim Remix Radio Version
Theophilus London is a Brooklyn, USA based hip hop artist with heavy electro inf…
Read Full Bio ↴
Theophilus London is a Brooklyn, USA based hip hop artist with heavy electro influences.

London released his debut mixtape JAM! in 2008. In 2009 he collaborated with Machine Drum for his second mixtape This Charming Mixtape which brought London to a wider audience. In 2010 London released the mixtape I Want You which features covers of classic songs.

London's track Flying Overseas (featuring Devonté Hynes and Solange Knowles) enjoyed popularity with music bloggers in November 2010.

London found himself causing a stir with his performances at the 2011 Cannes Film Festival. The title of his debut album, Timez Are Weird These Days is a reference to the tidal wave of fame London found himself riding. (I Stand Alone Songfacts).

Most of London's music can be downloaded from his blog: http://theophiluslondon.wordpress.com/
Jump to: Overall Meaning ↴ Interesting Facts ↴ Line by Line Meaning ↴
It's time to live it up, oh
You get sent the fine wine deliverables
And chocolate candles
It's time to live it up, oh
Horse and chariot ride round the villa
And rock chinchillas
Girl, I ain't going nowhere
Sit here and play cops and robbers
Down by the moonlight
Sunrise, it's time to go
Grab your phone, take some pictures
Love in a modern time
If we just go for a ride
Speed of light, ignoring the signs
I'll race you to St. Harvest Way
It's time to live it up, oh
You get sent the fine wine deliverables
And chocolate candles
It's time to live it up, oh
Matching shiny shoes
Dressed like Thriller and watch Godzilla
It's a lovely Sunday
Sit here and crack a big ole lobster
Shrimp and pasta
I seen your face when I call
Grab you phone, change your status
Love in a modern time
Hey
If we just go for a ride
(If we just go for a ride)
Speed of light ignoring the signs
(Speed of light)
I'll race you to St. Harvest Way
(Oh, c'mon, c'mon, c'mon, c'mon, c'mon)
Diamonds what we're sending in time
(Diamonds what we're sending in time)
Illusions they can fall through the mind
(Fall in your mind)
Hey, lookout, go the other way
(Hey, c'mon, c'mon, c'mon, c'mon)
Hey
It's time to live it up, oh
Alright, I want to introduce you to Mr London
Take the night out, I've been wondering
Hit the coast and cruise the beach
Hot in flavor, taste like peach
Conversations go your way
Talk to me, take it to the U.K
T.N.T., can settle in Taipei
It's the function for why I'm in the Tropics
C'mon, c'mon, c'mon, c'mon
Hey
(Not one place, not one time)
If we just go for a ride
(If we just go for a ride)
(Read my face and drink your wine)
Speed of light ignoring the signs
(Speed of light)
I'll race you to St. Harvest Way
C'mon, c'mon, c'mon
Hey
(Not one place, not one time)
Diamonds what we're sending in time
(Diamonds what we're sending in time)
(Read my face and drink your wine)
Illusions they can fall through the mind
(Fall in your mind)
Hey, lookout, go the other way
C'mon, c'mon, c'mon, c'mon
Hey
Overall Meaning
In the song Wine & Chocolates by Theophilus London, the chorus encourages the listener to live it up and enjoy the finer things in life. The first verse describes a luxurious and indulgent lifestyle where the singer receives fine wine and chocolate candles while riding around in a horse and chariot and flaunting shiny shoes. The second verse talks about spending time with a lover, enjoying each other's company and taking photos to remember the moment. The bridge highlights the urgency and excitement of living in the moment and racing to an unknown destination.
The chorus of the song emphasizes the importance of living life to the fullest, embracing one's desires and enjoying the finer things. The song's overall message is to take risks and experience life to the fullest while it lasts. The lyrics paint a picture of indulgence and high-end living, but also touch on the importance of love and companionship. London's use of driving imagery and sound effects, such as the sound of a car speeding away, adds to the song's urgency, energy and excitement.
Interesting facts about the song "Wine & Chocolates:"
Interesting Facts
Note: This section uses generative AI, which can be inaccurate.


Line by Line Meaning
It's time to live it up, oh
Let's enjoy life to the fullest
You get sent the fine wine deliverables
Luxury products like fine wine are delivered to you
And chocolate candles
Decorative candles that smell like chocolate
Horse and chariot ride round the villa
Take a leisurely ride on a horse-drawn chariot around the estate
And rock chinchillas
Take care of and enjoy pet chinchillas
Girl, I ain't going nowhere
I'm committed to this relationship
Sit here and play cops and robbers
Let's role-play and have fun together
Down by the moonlight
Enjoying the nighttime outdoors
Sunrise, it's time to go
It's time to leave and start the day
Grab your phone, take some pictures
Capture the memories
Love in a modern time
Our love may be modern, but it's still real
If we just go for a ride
If we just take a drive together
Speed of light, ignoring the signs
Driving fast and taking risks
I'll race you to St. Harvest Way
Let's have a friendly competition while we drive
Matching shiny shoes
Wearing similar shiny shoes
Dressed like Thriller and watch Godzilla
Dressed in a cool way and watching a classic monster movie
It's a lovely Sunday
It's a beautiful day of the week
Sit here and crack a big ole lobster
Enjoy some delicious seafood
Shrimp and pasta
Another yummy food option
I seen your face when I call
I love seeing your face when I call you
Grab your phone, change your status
Update your social media status
Diamonds what we're sending in time
We're sending each other precious gifts and experiences
Illusions they can fall through the mind
Our perceptions of things can be deceiving
Hey, lookout, go the other way
I see a warning sign and we should avoid it
Alright, I want to introduce you to Mr London
I want you to meet Theophilus London
Take the night out, I've been wondering
Let's go out and have a good time, I've been thinking about this
Hit the coast and cruise the beach
Drive along the coast and enjoy the beach views
Hot in flavor, taste like peach
Referring to something that tastes really good, like peaches
Conversations go your way
Let's talk about what you want to talk about
Talk to me, take it to the U.K
Let's discuss anything and everything, including taking a trip to the UK
T.N.T., can settle in Taipei
We can travel and settle anywhere, even Taipei
It's the function for why I'm in the Tropics
I'm in the Tropics for a specific purpose
Writer(s): Jaleel Bunton, David Andrew Sitek, Theophilus London

Contributed by Juliana I. Suggest a correction in the comments below.
To comment on or correct specific content,
highlight it
Genre not found
Artist not found
Album not found
Search results not found
Song not found