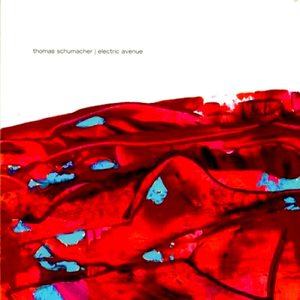 There are two artists with this name.

1. From the first time he heard a DJ beat-mix acid house in 1987, Thomas Schumacher immediately knew that he wanted to be a part of dance music culture.

With a strong foundation in Detroit techno and House, Thomas has been an active - and eclectic - producer and DJ for over 15 years, and is one of the leading players on the international DJ circuit.

His international breakthough came on legendary techno label
Read Full Bio
There are two artists with this name.

1. From the first time he heard a DJ beat-mix acid house in 1987, Thomas Schumacher immediately knew that he wanted to be a part of dance music culture.

With a strong foundation in Detroit techno and House, Thomas has been an active - and eclectic - producer and DJ for over 15 years, and is one of the leading players on the international DJ circuit.

His international breakthough came on legendary techno label Bush Records in 1998 with the track "When I Rock"; unique at the time for fusing techno with a distinctive hip hop sample: In the same year Thomas was commissioned to compose the music for a staging of Shakespeare's Hamlet at the Schauspiel Haus in Bonn, and he ended the year with his first solo artist album Electric Ballroom.

He followed this up with extensive international touring, numerous productions and remixes, and two more artist albums: Electric Avenue and Home, rated by de:Bug magazine as "…a bloody deep masterpiece".

Soon after the release of Home, Thomas signed with Get Physical Music. The affiliation with Get Physical is set to continue in 2010 when Thomas releases his new album for the label in April.

Nowadays Thomas is a proud family man, and while he still spends plenty of his time in the arrivals and departure lounges of airports all over the world, he is honoured to travel to every corner of the globe to do his thing, and showcase the diversity that has become his trademark.



2. Thomas Schumacher is also a twentieth-century classically-trained pianist who currently teaches piano at the Eastman School of Music.
Genre not found
Artist not found
Album not found
Search results not found
Song not found
We have lyrics for 'Listen up' by these artists:



!Dela Dap We gonna make some noise with them beats that hit…
Altar Boys I see faces cold dark faces that turn away I see…
Army of the Pharaohs [Intro: Crypt the Warchild] Yeah...Once again It's like th…
Balthazar There is no one to say I can't get in your…
Bis What once was a riot is now a slogan It never…
Bittrox Hey! you listen to my head You listen to my head You…
Brandon Heath Why are you crying Did I say something wrong Weren't we just…
Deaf Pedestrians Well listen up son lend me your ears now Direct your…
Dr. Manhattan You take it from me And I'll get it back. You…
E-Rule [E-Rule] Listen up, check it, E-Rule's about to wreck it ?…
EPMD One-Two This is something that all you need to hear EPMD…
Erule Listen up, check it, E-Rule's about to wreck it ?? ??…
Falling In Reverse (Ronnie Radke!) Listen up 'cause this is not the end, You're the last…
Gossip I warned you, you didn't believe me I warned you, you…
Heath Brandon Why are you crying Did I say something wrong Weren't we ju…
Hoku I've been walked on I've been pushed around Dragged all over…
Jeff Scott Soto Life they say u can't runaway Tell me do u really…
M.I.A. All I ever talk about is my fresh way. Excuse me!…
Malente Quiero pedirte perdón Por amarte a lo tonto Que si te digo…
Noel Gallagher Listen up what's the time said today, I'm gonna speak…
Oasis Listen up What's the time said today I'm gonna speak my mind…
Oasis (MTV Unplugged) Listen up What's the time said today I'm gonna speak my mi…
Pacific Dub I've seen you lately Running all around like crazy I think t…
Ruthless Ruth Ruth: Since I was a lassie, just a sweet young thing, all…
Starsailor So it was my life began Just a pale and…
Subb It ain't my voice, that you heard on the radio…
The Gossip Oh oh oh oh I warned you, you didn't believe me I…
The Superspecs I can't remember what it was that you said That made…
Valencia She said I'm out of place And asked me what I'm…
Weezer Listen, pretty mama I want to be with you tonight, oh…
Yeji Ya nan jom geurae ildan nal daehaebwa bwa hamburo ppeonhadip…



We have lyrics for these tracks by Thomas Schumacher:



Slow Knew you'd be here tonight So I put my best dress…

The lyrics can frequently be found in the comments below, by filtering for lyric videos or browsing the comments in the different videos below.