Courtesan mary slut
Tsatthoggua Lyrics
Whore of god - cow of Jupp
Virgin Mary - you are just
Bitch of heaven - the cunt of dog
Birth without a fuck
Ha, all Christians suck
Courtesan Mary slut
Children of the cold setting sun
Denying never lust nor fun
Brothers of the warm rising moon
Empires of the dead rising soon
For us Hedon's force shall guide
Like you, o fuck virgin cunt!
Join the banquet
Concubine - Mary red
Courtesan, you're welcome
And your child, chimera of
What has never been seen ...
[written December 1997 by NorthWind]
Contributed by Mateo D. Suggest a correction in the comments below.
To comment on specific lyrics,
highlight them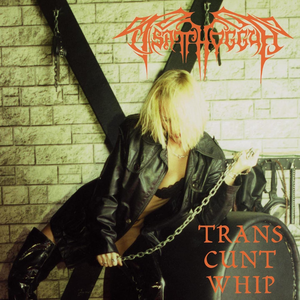 Tsatthoggua was a black metal band obsessed with the BDSM worship. The band was found in 1989 in Marl (North Rhine-Westphalia, Germany). Having their name extracted from a Howard Philips Lovecraft work, Tsatthoggua were formed in the city of Marl in 1989 having split-up in the year 2000. They left behind one demo, "Siegeswille" (1995), one EP entitled "German Black Metal" and two full-length albums, "Hosanna Bizarre" (1996), "Trans Cunt Whip" (1998).
Read Full Bio
Tsatthoggua was a black metal band obsessed with the BDSM worship. The band was found in 1989 in Marl (North Rhine-Westphalia, Germany). Having their name extracted from a Howard Philips Lovecraft work, Tsatthoggua were formed in the city of Marl in 1989 having split-up in the year 2000. They left behind one demo, "Siegeswille" (1995), one EP entitled "German Black Metal" and two full-length albums, "Hosanna Bizarre" (1996), "Trans Cunt Whip" (1998).

A new album "Extazia" (2000) was recorded and finished, but due to bad management on the record label's (Necropolis Records) part, it was never released.

Tsatthoggua split 23rd of June, 2000.

Website: http://home.snafu.de/tsatthoggua
Genre not found
Artist not found
Album not found
Search results not found
Song not found