I thought the future held
A perfect place for us
That together we would learn to be
the best that we could be
In my naivety I ran
I fell and lost my way
Somehow I always end up falling over me
And one day
I woke to find
The future had no place
For me
I was unwanted in a world
That with my hands I helped build
Where once was honesty and pride
I now stand broken and alone
Just a shadow
Of what I was meant to be
They say that "Time will heal"
"The truth shall set us free"
Well that depends
On what it is
That you choose to believe
In this prison made of lies
We see what it is we want to see
And find comfort in this
Broken hall of dreams
Does anybody feel
The way I do?
Is there anybody out there?
Are you hearing me?
I believe in you
Will you believe in me?
Or am I alone
In this hall of dreams?
I believe in you
You believe in me
But I have no trust
In anything
Somehow I'm always
Always falling over me
Somehow I'm always
I'm always falling over me
Lyrics © Sony/ATV Music Publishing LLC
Written by: THOMAS LAW HOWIE, JIMMY VALLANCE, ANTHONY COLLINS, FRANCIS HARRIS

Lyrics Licensed & Provided by LyricFind
To comment on specific lyrics,
highlight them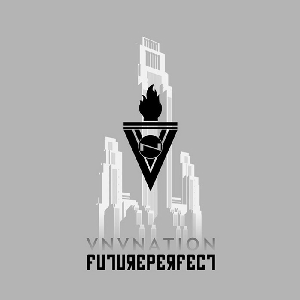 VNV Nation is an electronic music group formed in London in 1990, now based in Hamburg, Germany, that combines elements of trance, synthpop and electronic body music (EBM) into what they call Futurepop. VNV Nation began as a one man project from Ronan Harris. In 1995 Mark Jackson joined the band permanently as a live drummer but left the band in 2017.

VNV Nation's inspiration was originally the clash of the modern and classical European cultures
Read Full Bio
VNV Nation is an electronic music group formed in London in 1990, now based in Hamburg, Germany, that combines elements of trance, synthpop and electronic body music (EBM) into what they call Futurepop. VNV Nation began as a one man project from Ronan Harris. In 1995 Mark Jackson joined the band permanently as a live drummer but left the band in 2017.

VNV Nation's inspiration was originally the clash of the modern and classical European cultures, where mythology and technology live in an uneasy fusion, but this has since broadened to encompass a world view. The music ranges from electronic dance music to ballads and classically inspired music. Inspirations are taken from a wide range of styles including contemporary underground club culture, industrial, trance and classical music. The lyrics draw on philosophy, religion, literature, art, politics and different forms of symbolism, although VNV Nation does not advocate any ideology. It is a metaphor for expression. The letters VNV stand for "Victory Not Vengeance". The meaning behind this stylised motto is that one should strive to achieve, not sit in bitter regret.

VNV Nation's first releases were in 1990 with two self produced vinyl releases, "Body Pulse" and "Strength of Youth" (which are now long deleted with Ronan Harris himself not having a copy). After working on some VNV Nation tracks and supporting Nitzer Ebb on tour whilst living in Toronto, Canada, Ronan returned to London and released some tracks on sampler CDs. This caught the interest of German label Discordia and in July 1995, "Advance and Follow" was released. At around about the same time, Mark Jackson joined the band.

In January 1998, VNV Nation signed with the German label, Off Beat Records, releasing their second album "Praise the Fallen" in June 1998 and the EP "Solitary EP" in September 1998. With VNV Nation increasing in popularity, they began their first headline tour in Germany in September 1998.

In 1999, the Off Beat label collapsed, leading to VNV Nation (along with other artists such as Covenant, Suicide Commando and Velvet Acid Christ) collaborating with Stefan Herwig (a former A&R manager with Off Beat) to create Dependent Records. In late 1999, the album "Empires" was released, staying at number 1 in the German Alternative Chart (DAC) for seven weeks, and winning the award for DAC Album of the Year.

From "Empires" two singles were released "Darkangel", which tops the DAC for 5 weeks in mid 1999 and "Standing", which stays at no.1 in the DAC for 8 weeks in early 2000 (the maximum a single can remain in the DAC) winning a German Alternative Music Award for most successful single of 2000 and sharing the place for most successful single in the DAC's history with the Chemical Brothers. A limited edition of the "Standing" single was also released entitled "Standing / Burning Empires" which contained alternate versions and remixes by VNV Nation of tracks from "Empires". This remains one of the most sought after VNV rarities, fetching large sums on auction sites, although it has recently been released on iTunes to allow casual listeners to purchase it.

In March 2001, "Advance and Follow v2" was released as a limited edition, which was a remastered and partially re-recorded version of the original 1995 album "Advance and Follow". The band were never particularly happy with the first album due to it being recorded in less than a week, so the release was seen by the band as a way to put that right.

In October 2001, VNV Nation embarked on their "Futureperfect" tour of Europe and North America, promoting the album "Futureperfect" which was released in January 2002. It reached number 25 in the full German Album Charts, with the single "Beloved" reaching number 60 in the full German Singles Chart. Following the release of "Beloved", VNV Nation part ways with Dependant and create their own label "Anachron Records".

In June 2003, the Honour 2003 EP is released, promoting the "Pastperfect" live DVD, which following many delays and problems was finally released in May 2004. Following this the rest of 2004 and beginning of 2005 was spent producing the album "Matter and Form", which was released in April 2005. Preceeding the album release, one of the tracks "Chrome" was sold in March 2005 as a download on the VNV Nation website, as well as iTunes.

In April 2007, the album "Judgement" was released, and an extensive world tour in support of the album followed. In January 2009, VNV Nation published their plans for 2009 on their website, indicating that the long delayed "Reformation" EP would be available, but now as a full "CD Pack". Also due for release in 2009 is the new album entitled "Of Faith, Power and Glory".

In November 2017 Mark Jackson left the band to "pursue other paths in life".

To read more about Ronan Harris and his motivations behind the band and 2009's "Of Faith, Power and Glory," please visit http://www.dieselpunks.org/profiles/blogs/interview-ronan-harris-of-vnv
Genre not found
Artist not found
Album not found
Search results not found
Song not found