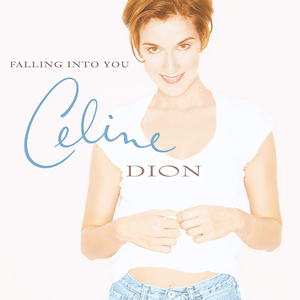 Falling into You is Céline Dion's fourth English album and twenty-first in total, released on March 11, 1996. The album was well received by critics and fans, winning two Grammy Awards for Best Pop Vocal Album and Album of the Year in 1997, and becoming one of only three albums to remain in the top 10 of the Billboard 200 for one full year, spending 59 consecutive weeks in the top 10. It remains one of the best-selling albums in history with over 32 million copies sold worldwide (Second best-selling album by a female artist of all time). Falling into
Read Full Bio
Falling into You is Céline Dion's fourth English album and twenty-first in total, released on March 11, 1996. The album was well received by critics and fans, winning two Grammy Awards for Best Pop Vocal Album and Album of the Year in 1997, and becoming one of only three albums to remain in the top 10 of the Billboard 200 for one full year, spending 59 consecutive weeks in the top 10. It remains one of the best-selling albums in history with over 32 million copies sold worldwide (Second best-selling album by a female artist of all time).

Falling into You presented Dion at the height of her popularity, and showed a further progression of her music. In an attempt to reach a wider audience, the album combined many elements: ornate orchestral frills and African chanting, and instruments like the violin, Spanish guitar, trombone, the cavaquinho, saxophone and supreme string arrangements by Paul Buckmaster created a new sound. The singles encompassed a variety of musical styles: the title track and "River Deep, Mountain High" (a Tina Turner cover) made prominent use of percussion instruments; "It's All Coming Back to Me Now" (a remake of Jim Steinman's song) and a remake of Eric Carmen's "All by Myself" kept their soft-rock atmosphere, but were combined with the classical sound of the piano; and the maudlin ballad, "Because You Loved Me," written by Diane Warren, served as the theme to the 1996 film Up Close & Personal. The song was nominated for an Academy Award for Best Original Song in 1996, as well as four Grammy Awards. Céline Dion performed at both ceremonies. The album included also Carole King's "(You Make Me Feel Like) A Natural Woman" and Marie Claire D'ubaldo's "Falling into You."

"If That's What It Takes," "I Don't Know," and "Fly" are the English adaptations of songs from the album D'eux.

Falling into You won a Grammy Award for Album of the Year and Best Pop Vocal Album, as well as many various awards all over the world. On April 17, 1997 in Monaco, Dion was the big winning star of the World Music Awards ceremony. She has won 3 awards: Best-selling Canadian female singer, Best-selling artist (all categories altogether) and Best-selling Pop artist. They announced sales of 25 million for 1996, it's the second year in a row Céline Dion sold more than 20 million copies worldwide. During the ceremony, she sang "Call the Man" with a 30-voice gospel choir.

Dion went on the Falling into You Tour to support the album.
Genre not found
Artist not found
Album not found
Search results not found
Song not found
It's All Coming Back to Me Now
Céline Dion Lyrics
There were nights when the wind was so cold
That my body froze in bed if I just listened to it
Right outside the window
There were days when the sun was so cruel
That all the tears turned to dust
And I just knew my eyes were drying up forever (forever)
I finished crying in the instant that you left
And I can't remember where or when or how
And I banished every memory you and I had ever made
But when you touch me like this
And you hold me like that
I just have to admit
That it's all coming back to me
When I touch you like this
And I hold you like that
It's so hard to believe but it's all coming back to me
(It's all coming back, it's all coming back to me now)
There were moments of gold and there were flashes of light
There were things I'd never do again
But then they'd always seemed right
There were nights of endless pleasure
It was more than any laws allow
Baby, baby
If I kiss you like this
And if you whisper like that
It was lost long ago but it's all coming back to me
If you want me like this
And if you need me like that
It was dead long ago but it's all coming back to me
It's so hard to resist and it's all coming back to me
I can barely recall
But it's all coming back to me now
But you were history with the slamming of the door
And I made myself so strong again somehow
And I never wasted any of my time on you since then
But if I touch you like this
And if you kiss me like that
It was so long ago but it's all coming back to me
If you touch me like this
And if I kiss you like that
It was gone with the wind
But it's all coming back to me
(It's all coming back, it's all coming back to me now)
There were moments of gold
And there were flashes of light
There were things we'd never do again
But then they'd always seemed right
There were nights of endless pleasure
It was more than all your laws allow
Baby, baby, baby
When you touch me like this
And when you hold me like that
It was gone with the wind but it's all coming back to me
When you see me like this
And when I see you like that
Then we see what we want to see all coming back to me
The flesh and the fantasies all coming back to me
I can barely recall but it's all coming back to me now
If you forgive me all this
If I forgive you all that
We forgive and forget and it's all coming back to me
Now (it's all coming back to me now)
And when I touch you like that
(It's all coming back to me now)
If you do it like this
(It's all coming back to me now)
And if we
Lyrics © Universal Music Publishing Group
Written by: Jim Steinman

Lyrics Licensed & Provided by LyricFind
To comment on specific lyrics,
highlight them