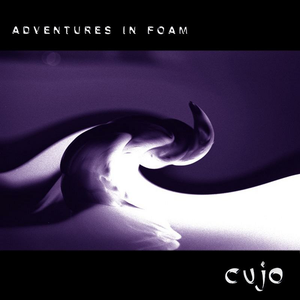 There are multiple artists with this name.

1) Cujo was the first project of Amon Tobin, before he signed to Ninja Tune and started going by his own name. Cujo was scrapped after Adventures In Foam, which was released September 1996.

Adventures In Foam was re-released by NinjaTune in 2002 as a two-disc version containing a half-dozen previously unheard tracks. Their press release stated this was because Shadow Records had "been circulating a version of the record with a changed tracklist
Read Full Bio
There are multiple artists with this name.

1) Cujo was the first project of Amon Tobin, before he signed to Ninja Tune and started going by his own name. Cujo was scrapped after Adventures In Foam, which was released September 1996.

Adventures In Foam was re-released by NinjaTune in 2002 as a two-disc version containing a half-dozen previously unheard tracks. Their press release stated this was because Shadow Records had "been circulating a version of the record with a changed tracklist, different (and unapproved) cover art and mis-titled tracks".

2) A rock band signed to Nortee Records with popular songs such as "Leave Me Here Alone".
Genre not found
Artist not found
Album not found
Search results not found
Song not found
The Method
Cujo Lyrics
We have lyrics for 'The Method' by these artists:



We Are Scientists Whoaoaoh I watched you watching me from laboratory 5. The…



We have lyrics for these tracks by Cujo:



3 It's the day when the end begins, No shining for…

The lyrics can frequently be found in the comments below or by filtering for lyric videos.