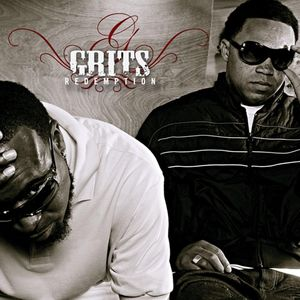 GRITS (Grammatical Revolution In The Spirit) are a Dove Award winning hip-hop group from Nashville, Tennessee, made up of Stacy "Coffee" Jones and Teron "Bonafide" Carter signed to TobyMac's record label Gotee Records. They're both Christians, and their faith takes a central place in their music. Since forming in 1995 they have released nine studio albums, two EPs and a remix album. Outside of the Christian music community they are best known for
Read Full Bio
GRITS (Grammatical Revolution In The Spirit) are a Dove Award winning hip-hop group from Nashville, Tennessee, made up of Stacy "Coffee" Jones and Teron "Bonafide" Carter signed to TobyMac's record label Gotee Records. They're both Christians, and their faith takes a central place in their music. Since forming in 1995 they have released nine studio albums, two EPs and a remix album. Outside of the Christian music community they are best known for their song Ooh Ahh which has appeared on various movie and game soundtracks and various television shows, and their song Tennessee Bwoys was also featured on the popular MTV show Pimp My Ride.

They have recieved several Gospel Music Association Dove Awards throughout their career. Their first first was "Rap/Hip Hop Song" for "Alcoholic Plagiarism", from Factors of the Seven. The next year they took the same award for "They All Fall Down", from Grammatical Revolution. In 2003 The Art Of Translation won the award for "Rap/Hip Hop Album", and the following year their song "Believe" from the same album took "Rap/Hip Hop Song". They also shared in the "Special Event Album" that year, for their contribution to !Hero The Rock Opera.

Album list:

1. Mental Releases
2. Factors of the Seven
3. Grammatical Revolution in the Spirit
4. Art of Translation
5. Dichotomy A
6. Dichotomy B
7. Art of Transformation (remix album of Translation)
8. 7 (best of album)
9. Redemption
10. The Greatest Hits
11. Reiterate
12. Quarantine
Genre not found
Artist not found
Album not found
Search results not found
Song not found
We Workin'
Grits Lyrics
We Workin
Redemptions
Grits
Verse 1:
Call it a second wind the beast has awoken from the pen
Departed from sin, but still breakin' bread with my kin
On a deeper water mission, pimpin' , fishin' for men
Who glisten and grin, but keep a darker secret within
I'm a deeper light exposin' them
Chosen to bring Jehovah through
Move it, or I'm runnin' over you
Ludacris with a bigger shoe
Stompin' you out like Herc would do
Signaling death to flirt with you
Touching G's and working you
Lyrically I'm Da Vinci Code
Listen we're at the Super Bowl, the game you're trying to get to
Rookie, you in training clothes, we're franchise in booth
Country boys, but city with it
Foolish flows, and witty with it
Give it how it's given
Painted pad and higher livin'
Never switchin' my position
Put my kids in your condition
Stackin paper like im Staples
Stable livin, that's the mission
Illustrated, documented,
Future Scriptures: spit it! Finished.
Ya I said it cuz I meant it and I mean it cuz I live it
Verse 2:
Pop the top, it's a celebration!
Everyone's invited, excited, to deliver to you
The results: the few have been ignited!
Got it through treacherous realms
Uttered the devil's hails
Led me subconsciously back to well off the Father's begins
Earn a strike or two, seeing if I was ever in the path of imminent danger
Remember the separate image I analyze the results the culmination of repercussions
We be up for anything in our discussions
Never blushin', speak candid, so the mass can understand it
Eradicate what's in my vicinity, annihilation's my purpose
Worthless, gaining anonymity, no matter cuz they gonna remember me
Spoke golden, why determine they holding two titles at the same time
Artist and CEO, no picture in my frame of mind
Redemption record comin' soon,
Savor the most, so post blogs, on your MySpaces, or to any friends in high places
Interject it, dissect it, aim it, shoot it, direct it
Give myself a personal evaluation: I wrecked it!
Contributed by Ian B. Suggest a correction in the comments below.
To comment on specific lyrics,
highlight them