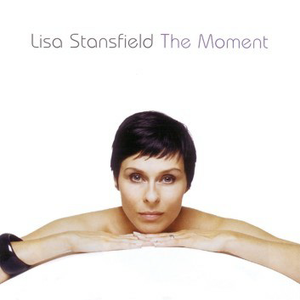 Lisa Stansfield's unmistakable voice sounds as fresh as ever in this album, but the songs reveal an established artist still evolving and still experimenting. According to Lisa: "I was nervous about this album, but all my life I have done things that have scared me. From a really early age I have been thrown in the deep end and I think that is the only way I can work." The Moment followed the success of the previous year's compilation release, Biography: The Greatest Hits (2003), which had charted at #3 in the UK album charts. In total, Lisa had sold
Read Full Bio
Lisa Stansfield's unmistakable voice sounds as fresh as ever in this album, but the songs reveal an established artist still evolving and still experimenting. According to Lisa:

"I was nervous about this album, but all my life I have done things that have scared me. From a really early age I have been thrown in the deep end and I think that is the only way I can work."

The Moment followed the success of the previous year's compilation release, Biography: The Greatest Hits (2003), which had charted at #3 in the UK album charts. In total, Lisa had sold nearly 20 million albums worldwide, cementing her position as one of Britain's most popular and gifted female vocalists.

In an inspired move and in what was undoubtedly a marriage made in musical heaven, Lisa worked with Trevor Horn - the acclaimed producer behind Frankie Goes To Hollywood and Seal. Production on The Moment started at the beginning of 2004.

"The whole thing was just really refreshing. We would write really quickly and just go in and see what worked. Initially we played with a full band and then Trevor would add and take things away. But there is a live, relaxed feel to some of the vocals, which came from those early sessions. I am a real perfectionist and it was just really exciting to let go."

The Moment, according to Lisa, developed organically.

"We didn't go in with a brief, we just went with whatever worked."

What is very striking about the album is the variety of the material and the incredible range of Lisa's voice. The album features When Love Breaks Down, a cover of the Prefab Sprout classic, for which Paddy McAloon wrote an extra verse just for Lisa.

Other album highlights include the tracks featured on the double A-side first single - the beautiful ballad Easier and the infectious Treat Me Like A Woman. The soulful side to Lisa is very much evident on the track If I Hadn't Got You, written by Chris Difford and Chris Braide. Lisa co-wrote a number of tracks on the album including the title track, The Moment which Lisa describes as "a ballad - and then some".
Genre not found
Artist not found
Album not found
Search results not found
Song not found
I woke up early
And I can't see the light
My back is broad but
It's been a long and lonely night
What if I'm a fool for even trying
To right the wrongs when all we
Had is dying
Like moving shadows
We dance around remains
The burning embers
Illuminate my shame
So yes, I am a fool for even trying
To right the wrongs when all
We had is dying
It's easier to leave
Not to face the pain
With everything to lose
Nothing left to gain
Broken
Empty promises you made
Token
Empty gestures that you made
I am reeling, reeling
Easier to leave
So you walked away With everything to lose
There's nothing left to say
You disappoint me With a Judus kiss
Crown and anoint me
The poison pours from your lips
So yes, I am a fool for even trying
To right the wrongs when ail we had is dying
It's easier to leave
Not to face the pain
With everything to lose
Nothing left to gain
Broken
Empty promises you made
Token
Empty gestures that you made
I am reeling, reeling
Easier to leave
So you walked away With everything to lose
There's nothing left to say
Broken
Empty Promises you gave
Token
Empty gestures that yov made
Unspoken
Did you ever mean to stay
I am reeling, reeling
I am reeling
I am betrayed
Lyrics © BMG Rights Management, Universal Music Publishing Group
Written by: ANDREW MICHAEL WRIGHT

Lyrics Licensed & Provided by LyricFind
To comment on specific lyrics,
highlight them