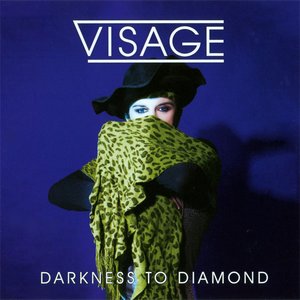 Visage was a British new romantic band formed in 1978 by Steve Strange (former m…
Read Full Bio ↴
Visage was a British new romantic band formed in 1978 by Steve Strange (former member of the punk band Moors Murderers) and Rusty Egan (previously the drummer for The Rich Kids).

Initially, the band was comprised of Steve Strange, Rusty Egan and Midge Ure (also previously of The Rich Kids). Also in there, and credited as a co-writer of FADE TO GREY was Chris Payne,a member of Gary Numan's band. The trio recorded a demo which included a cover of the Zager and Evans hit "In the Year 2525". Ultravox's multi-instrumentalist Billy Currie and the core of post-punk band Magazine – bassist Barry Adamson, guitarist John McGeoch, and keyboardist Dave Formula – joined the studio-only band later. Visage signed to Radar Records and released their first single, "Tar" (which was originally composed whilst Strange was in The Photons), in September of 1979. The single failed to chart, but the band managed to secure a deal with a larger record company, Polydor, the following year.

1980 saw the release of their second single, "Fade to Grey". The single became a huge hit (making the top ten in the UK and topping the chart in several other countries) and was quickly followed by the release of their self-titled debut album which was also a chart success.

After further Top 40 hits with "Mind of a Toy" and the title track "Visage", Strange struggled to reunite the band's members again to record a second album because of their commitments with their respective bands (Ure and Currie with Ultravox; Formula and Adamson with Magazine; and McGeoch with Siouxsie and the Banshees). However, in the autumn of 1981 all musicians (except McGeoch) went into the studio again and recorded The Anvil. The album was released in March of 1982 and became Visage's first (and only) UK top ten album, producing two top twenty singles with "The Damned Don't Cry" and "Night Train". The Anvil earned Silver disc status in the UK, as did the band's first album.

Following this, Ure left the band to concentrate on his work with Ultravox, who were by now becoming even more successful than Visage were. Creative differences with Strange were also cited as reasons for his departure at the time. Visage, now without Ure and Adamson but with the addition of bassist Steve Barnacle, recorded the stand-alone single "Pleasure Boys", which was released in October of 1982. Unfortunately, the single failed to prolong their string of hits and peaked just outside the UK top 40.

Although still recording, Visage then took a two year hiatus from releasing any new material due to contractual difficulties.

With their contractual problems resolved, 1984 saw the return of Visage for what would become their third album and final released for many years. Beat Boy was released in September of 1984 but was a critical and commercial failure, peaking at #79 in the UK. Two singles from the album, "Love Glove" and "Beat Boy", also failed to make the UK top 40. By this time, Billy Currie and Dave Formula had also departed the band (though they received a "special thanks" credit on the album sleeve for their input), leaving only Strange and Egan from the original line-up along with newer musicians Steve and Gary Barnacle and Andy Barnett. A decision to make Visage a live band instead of a strictly studio-based project also failed to meet with success and the band subsequently split in 1985. Their final release was a Visage VHS video compilation of the band's renowned promotional videos and also included footage of Strange's trip to North Africa the year before. The compilation does not, however, include the original video for the "Love Glove" single which was filmed at a late-night Dockland location in London in 1984.

Following the demise of Visage, Strange then formed the short-lived band Strange Cruise. They released one album in 1986, though this too proved unsuccessful. Visage returned to the charts once more when a Bassheads remix of "Fade to Grey" was a UK Top 40 hit in 1993.

In 2004 Steve Strange reformed Visage with an entirely new line-up. The line-up included Steven Young, Sandrine Gouriou and Rosie Harris from Seize and Ross Tregenza from Jetstream Lovers/Goteki. The new line-up released the track "Diary Of A Madman" in 2007, written by Strange and Tregenza.
Strange released another album using the moniker Visage in 2013 called "Hearts and Knieves.

In December 2014, Visage released Orchestral, a mostly live album containing twelve Visage songs remade with a Czech symphony orchestra.

On 12 February 2015 Steve Strange died due to heart attack while visiting Egypt, He died at 55.

There is another band that use the same name:

2) Visage (ヴィサージュ) was a Japanese visual kei band, who was signed to the Undercode VK label.
Genre not found
Artist not found
Album not found
Search results not found
Song not found