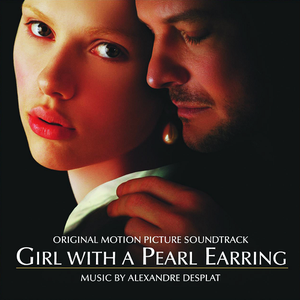 Alexandre Michel Gérard Desplat (born 23 August 1961) is a French film composer, of Greek descent. He has won two Academy Awards, for his musical scores to the films The Grand Budapest Hotel and The Shape of Water, and received eight additional Academy Award nominations, eight César nominations (winning three), nine BAFTA nominations (winning three), ten Golden Globe Award nominations (winning two), and six Grammy nominations (winning two).

Desplat has composed scores for a wide range of films
Read Full Bio
Alexandre Michel Gérard Desplat (born 23 August 1961) is a French film composer, of Greek descent. He has won two Academy Awards, for his musical scores to the films The Grand Budapest Hotel and The Shape of Water, and received eight additional Academy Award nominations, eight César nominations (winning three), nine BAFTA nominations (winning three), ten Golden Globe Award nominations (winning two), and six Grammy nominations (winning two).

Desplat has composed scores for a wide range of films, including low-budget independent productions and large-scale blockbusters, such as The Queen, The Golden Compass, The Curious Case of Benjamin Button, The Twilight Saga: New Moon, Fantastic Mr. Fox, Harry Potter and the Deathly Hallows – Part 1 & Part 2, The King's Speech, The Danish Girl, Moonrise Kingdom, Argo, Rise of the Guardians, Zero Dark Thirty, Godzilla, The Imitation Game, Unbroken, The Secret Life of Pets, and Isle of Dogs.

Desplat was born in Paris to a French father and a Greek mother. At the age of five, he began playing piano. He also became proficient on trumpet and flute. He studied with Claude Ballif and Iannis Xenakis in France and Jack Hayes in the U.S. Desplat's musical interests were wide, and he was also influenced by South American and African artists and teachers, among whom were Carlinhos Brown and Ray Lema.

Desplat has composed extensively for films, in France and in Hollywood - scores and incidental music for over 100 films including "Lapse of Memory" (1992), "Family Express" (1992), "Regarde Les Hommes Tomber" (1994), "Les Péchés Mortels" (1995), César-nominated "Un Héros Très Discret" (1996), "Une Minute de Silence" (1998), "Sweet Revenge" (1998), "Le Château des Singes" (1999), "Home Sweet Home" (2001), "Reines d'un Jour" (2001), the César-nominated "Sur mes Lèvres" (2002), "Rire et Châtiment" (2003), "Fantastic Mr. Fox" (2009), "Harry Potter and the Deathly Hallows: Part 1" (2010), "Harry Potter and the Deathly Hallows: Part 2" (2011) and "The Danish Girl" (2015).

Desplat has composed individual songs that have been sung in films by such artists as Akhenaton, Kate Beckinsale, Charlotte Gainsbourg, Valérie Lemercier, Miosotis, Catherine Ringer and Renée Fleming. He has also written music for the theatre, including pieces performed at the Comédie Française. Desplat has conducted performances of his music played by the London Symphony Orchestra, the Royal Philharmonic Orchestra, and the Munich Symphony Orchestra. Desplat has also given Master Classes at La Sorbonne in Paris and the Royal College of Music in London.

In 2007, he composed the scores for Philip Pullman's "The Golden Compass", Zach Helm's directorial debut "Mr. Magorium's Wonder Emporium" with American composer Aaron Zigman and the Ang Lee movie "Lust, Caution". Prior to these break-out works, he contributed scores for "The Luzhin Defence", "Girl with a Pearl Earring", "Syriana", "Birth", "Hostage", "Firewall", "Casanova", "Nid de Guêpes" and "The Painted Veil", for which he won the Golden Globe Award for Best Original Score, Los Angeles Film Critics Association Award for Best Music, and the 2006 World Soundtrack Award. He won the 2007 BMI Film Music Award, 2007 World Soundtrack Award, 2007 European Film Award, and received his first Academy Award nomination for Best Original Score for "The Queen". He also won the Silver Berlin Bear at the Berlin Film Festival for Best Film Music in "De battre mon cœur s'est arrêté". In 2008 Desplat received his second Oscar nomination for David Fincher's "The Curious Case of Benjamin Button". Desplat received his third Oscar nomination and a BAFTA nomination for "Fantastic Mr. Fox" in 2010, both of which were won by Michael Giacchino for "Up".

Recently, Desplat has composed music for "Largo Winch", based on the Belgian comic; "Afterwards", a French-Canadian psychological thriller film directed by Gilles Bourdos in English; Anne Fontaine's "Coco avant Chanel" based on the life of designer Coco Chanel; Robert Guédiguian's "L'Armée du Crime"; "Chéri", reuniting him with director Stephen Frears, whom he collaborated with on "The Queen"; "Un Prophète" reuniting with director Jacques Audiard; "Julie & Julia" directed by Nora Ephron; "Fantastic Mr. Fox", directed by Wes Anderson and based on the novel by Roald Dahl; "The Twilight Saga: New Moon", directed by Chris Weitz; Roman Polanski's "The Ghost Writer"; "Tamara Drewe"; "The Special Relationship"; "The King's Speech", which earned Desplat his fourth Oscar nomination; and "Largo Winch II: The Burma Conspiracy".

In early 2011, Desplat began to write the music to "Harry Potter and the Deathly Hallows: Part 2". He reunited with director David Yates, who offered Desplat the opportunity to score the second part.
Desplat's upcoming projects include "The Tree of Life", directed by Terrence Malick (which he actually recorded in early 2010), "A Better Life" and "La Fille du Puisatier", Roman Polanski's "Carnage" and George Clooney's "The Ides of March".

Desplat started 2012 with "Extremely Loud & Incredibly Close" and continued with scores for "The Spider's House", the Florent Emilio Siri-directed biopic "Cloclo", Jacques Audiard's "De rouille et d'os", Ben Affleck's "Argo", DreamWorks Animation's "Rise of the Guardians", Matteo Garrone's "Reality", Wes Anderson's "Moonrise Kingdom" and Kathryn Bigelow's "Zero dark Thirty".
Genre not found
Artist not found
Album not found
Search results not found
Song not found
We have lyrics for 'Winter Nights' by these artists:



Iced Earth Music: Schaffer / Lyrics: Schaffer I feel, you'll see, the …
J. Cast I used to be an example of Half committing every time…
Jeniferever They say the snow is coming, I felt it in the…
Sjava Winter nights... ave'mafishane Ak' vukeki Manginawe nawe naw…
Virtuocity I searched through the snow I found a heart covered with…



We have lyrics for these tracks by Alexandre Desplat:



Adrenaline Sweep this pain you left me gravely still im screaming…
Break Up I crawl out of sight for you, dear I melt…
Edward Leaves If I stayed with you I would live a lie For you…
Great Harrowsford Square Boggis, Bunce and Bean Boggis, Bunce and Bean Boggis, Bunce …
Love Theme Round like a circle in a spiral, like a wheel…
Lyra Where are our lives? If there is no dream Where is our…
Miracles From up above I heard The angels sing to me these…
New Moon Strip this pain you left me with crave me still im screa…
On The Street Won't you come along with me To the Mississippi We'll take a…
Seduction Where did she go I do not know, And which…
The Lovers The sky was blue And high above The moon was new And so…
Victoria The first part Jacob come to the house of Bella Second part…
Volturi Waltz EDWARD The Volturi are a very old, very powerful family. I…

The lyrics can frequently be found in the comments below or by filtering for lyric videos.