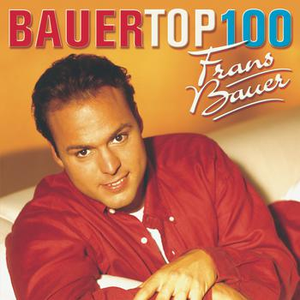 Frans Bauer was born in Roosendaal, The Netherlands, on 30 December 1973. He is …
Read Full Bio ↴
Frans Bauer was born in Roosendaal, The Netherlands, on 30 December 1973. He is a popular Dutch singer of the so called "levenslied" ("song about life"). He grew up in a trailerpark in Fijnaart.

Already in his youth, Frans Bauer wanted to become a singer after he was inspired by Julio Iglesias, Elvis Presley and Koos Alberts (a Dutch singer). Bauer's own singing career started in 1987 when he recorded his first single, "Ben Je Jong" (Are You Young), under supervision of Dutch producers Rudi Schreijenberg and Emile Hartkamp.

In January 1992 he met his later wife-to-be, Mariska van Rossenberg. He was a local celebrity before rising to national fame due to the national television show "All You Need Is love" in early 1992, where he was to choose two female fans for a date. In 1994 he had his first national hit with "Als Sterren Aan De Hemel Staan". In 1997 he conquered Germany with his album "Weil Ich Dich Liebe".

Frans Bauer's fame kept growing to the point where he had his own reality show called "De Bauers", in which his daily life, including his family life, was followed. Bauer has also designed clothing for the Vroom & Dreesmann retail chain, based in The Netherlands.

He has won several awards and honours in The Netherlands, including a knighthood ("Ridder in de Orde van Oranje-Nassau") due to his charitable work and the "Gouden Televizier-Ring" for the reality show that has been running on Dutch television the year previously.

In 2006 he was struck by an infection on his vocal cords. He recovered after surgery.
Jump to: Overall Meaning ↴ Interesting Facts ↴ Line by Line Meaning ↴
Soms zoek ik nog naar de woorden
ik weet niet wat ik zeggen moet
`k had toch al zoveel verloren
totdat ik jou ooit heb ontmoet
Ik zal die dag nnoit vergeten
daar stond jij in een keer voor mij
vanaf die dag ben ik gaan leven
en was het alleen zijn voorbij
[Refrein:]
Zie je al die zonnestralen
ze zijn allemaal voor jou
want wat ik zocht heb ik gevonden
mijn liefdesvlam die brandt voor jou
al die duizend zonnestralen
die verraden mijn geluk
de warmte die ze jou nu geven
die geef je mij met liefde terug
Ik kijk niet langer naar morgen
want ik geniet eerst vandaag
door jou, heb ik nu geen zorgen
jij geeft me, waar ik jou om vraag
Ik zou jou niet kunnen missen
door jou werden tranen een lach
samen met jou door het leven
ik voel me zo blij elke dag
[Refrein]
[Refrein]
( + herhaling laatste 2 regels )
Overall Meaning
Frans Bauer's song "Als Je Gaat" is a romantic song about finding love and having it change your life for the better. The lyrics describe the singer's difficulty in finding the right words to express himself before he met the love of his life, and how everything changed for the better once they met. He tells his lover that all the warmth and happiness that she now feels in her life, she also gives it back to him with love. He talks about cherishing each day they spend together, and how he no longer worries about tomorrow because he is enjoying the present moment with his beloved.
The song is a simple yet powerful declaration of love, and it is easy to see why it has become so beloved by Dutch listeners. Its melody is catchy and easy to sing along with, and its lyrics are heartfelt and sincere. Overall, "Als Je Gaat," is an ode to the power of love to transform lives and bring happiness to those who are lucky enough to find it.
Some interesting facts about the song include:
Interesting Facts
Note: This section uses generative AI, which can be inaccurate.


Line by Line Meaning
Soms zoek ik nog naar de woorden
At times, I find myself at a loss for words
ik weet niet wat ik zeggen moet
Uncertain of what to say
'k had toch al zoveel verloren
Having suffered so many losses
totdat ik jou ooit heb ontmoet
Until the day when fate brought us together
Ik zal die dag nnoit vergeten
I will never forget that day
daar stond jij in een keer voor mij
There you were suddenly, right in front of me
vanaf die dag ben ik gaan leven
Since that day, I began to truly live
en was het alleen zijn voorbij
And the loneliness was no more
Zie je al die zonnestralen
Can you see all of those sunbeams
ze zijn allemaal voor jou
They are all meant for you
want wat ik zocht heb ik gevonden
For I have found what I was searching for
mijn liefdesvlam die brandt voor jou
The flame of my love, burning for you
al die duizend zonnestralen
All of those thousand sunbeams
die verraden mijn geluk
Revealing my happiness
de warmte die ze jou nu geven
The warmth they now bring to you
die geef je mij met liefde terug
You give that warmth back to me with love
Ik kijk niet langer naar morgen
I no longer dwell on tomorrow
want ik geniet eerst vandaag
Instead, I cherish each day as it comes
door jou, heb ik nu geen zorgen
With you by my side, I have no worries
jij geeft me, waar ik jou om vraag
You give me all that I ask for
Ik zou jou niet kunnen missen
I couldn't bear to be without you
door jou werden tranen een lach
You turned my tears into laughter
samen met jou door het leven
Together, we journey through life
ik voel me zo blij elke dag
And every day, I am filled with joy and happiness
[Refrein]
Chorus
[Refrein]
Chorus
( + herhaling laatste 2 regels )
(+ Last 2 lines repeated)
Lyrics © O/B/O APRA AMCOS

Lyrics Licensed & Provided by LyricFind
To comment on or correct specific content,
highlight it
Genre not found
Artist not found
Album not found
Search results not found
Song not found