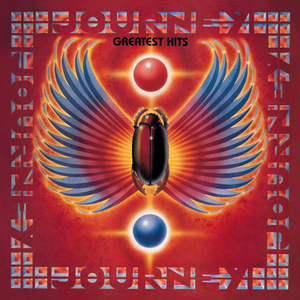 According to the Faithfully Songfacts, Journey keyboard player Jonathan Cain wro…
Read Full Bio ↴
According to the Faithfully Songfacts, Journey keyboard player Jonathan Cain wrote this song about the rough relationship being a married man on the road in a Rock band. Sadly, Cain and his wife divorced a few years later, despite him pledging in the song to be "forever yours... faithfully."
Faithfully
Journey Lyrics
Jump to: Overall Meaning ↴ Line by Line Meaning ↴
Highway run
Into the midnight sun
Wheels go 'round and 'round
You're on my mind
Restless hearts
Sleep alone tonight
Sendin' all my love
Along the wire
They say that the road
Ain't no place to start a family
Right down the line
It's been you and me
And lovin' a music man
Ain't always what it's supposed to be
Oh girl, you stand by me
I'm forever yours, faithfully
Circus life
Under the big top world
We all need the clowns
To make us smile
Through space and time
Always another show
Wondering where I am
Lost without you
And being apart ain't easy on this love affair
Two strangers learn to fall in love again
I get the joy of rediscovering you
Oh girl, you stand by me
I'm forever yours, faithfully
Whoa-oh, oh-oh
Whoa-oh, oh-oh, oh
Whoa-oh, oh-oh, oh-oh
Faithfully
I'm still yours
I'm forever yours
Forever yours
Faithfully
Overall Meaning
The lyrics to Journey's song Faithfully tell a story about the challenges and dedication of being in a long-distance relationship. The song starts with the singer on the road, driving into the night and unable to get their loved one out of their mind. They talk about how their hearts are restless, and they are sending their love along the wire, which could be interpreted as a phone or telegraph line.
The second stanza talks about society's expectations and how being on the road isn't a place to start a family. Despite these challenges, the singer remains devoted to their partner, and they have been together through thick and thin. They acknowledge the difficulties of loving a musician, but the partner is still there, standing by them.
The chorus provides a powerful statement of the singer's love for their partner. They vow to be forever faithful and remind their loved one that they are still theirs. The final stanza talks about the loneliness that comes with being away from one another, but despite this, the love they share is strong enough to keep them together.
Overall, the lyrics to Faithfully are a touching and emotional testament to the struggles of maintaining a long-distance relationship and the dedication required to make it work.

Line by Line Meaning
Highway run
Taking a journey on a road
Into the midnight sun
Traveling through the darkness of night
Wheels go 'round and 'round
Endlessly moving forward
You're on my mind
Constantly in my thoughts
Restless hearts
Unable to find peace
Sleep alone tonight
Feeling lonely at night
Sendin' all my love
Expressing deep feelings of love
Along the wire
Across a long distance
They say that the road
People say that traveling for work is not ideal
Ain't no place to start a family
It's not an ideal environment to start romantic relationships
Right down the line
Throughout our journey together
It's been you and me
It's always been just us two
And lovin' a music man
Being in a romantic relationship with a musician
Ain't always what it's supposed to be
It's not always easy, as people think it should be
Oh girl, you stand by me
Expressing gratitude for the unconditional support received
I'm forever yours, faithfully
Being committed to the love forever
Circus life
Life is like a circus
Under the big top world
Living under the world of the circus
We all need the clowns
We all need humor to make us feel better
To make us smile
To bring joy to our lives
Through space and time
Through all situations and moments
Always another show
There's always something new to see and experience in life
Wondering where I am
Lost and unsure of my place in life
Lost without you
Feeling incomplete without the one I love
And being apart ain't easy on this love affair
Long distance and separation is difficult for a romantic relationship
Two strangers learn to fall in love again
Rediscovering the love and connection in the relationship
I get the joy of rediscovering you
Finding happiness in rediscovering the love with the partner
Whoa-oh, oh-oh
Musical interlude
Whoa-oh, oh-oh, oh
Musical interlude
Whoa-oh, oh-oh, oh-oh
Musical interlude
Faithfully
Dedication to the love
I'm still yours
Still committed to the relationship
I'm forever yours
Committed to the love forever
Forever yours
Committed to the love forever
Faithfully
Dedication to the love
Lyrics © HIPGNOSIS SONGS GROUP, Peermusic Publishing, Kobalt Music Publishing Ltd.
Written by: Jonathan Cain

Lyrics Licensed & Provided by LyricFind
To comment on or correct specific content,
highlight it
Genre not found
Artist not found
Album not found
Search results not found
Song not found