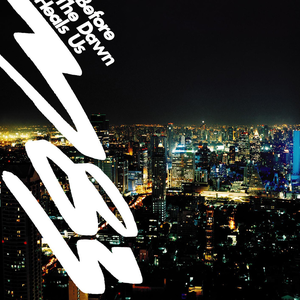 M83 is a French-American electronic music project formed in Antibes, Alpes-Marit…
Read Full Bio ↴
M83 is a French-American electronic music project formed in Antibes, Alpes-Maritimes in 2001 and currently based in Los Angeles, United States. The band's primary member is vocalist, songwriter, multi-instrumentalist and record producer Anthony Gonzalez. The band was initially formed as a duo also with Nicolas Fromageau; it has released eight albums and three soundtracks, including the Grammy Award-nominated Hurry Up, We're Dreaming.

Gonzalez and Fromageau parted ways shortly after touring their second album Dead Cities, Red Seas & Lost Ghosts. Gonzalez records primarily on his own, with other artists as guest musicians. The band is signed to Mute Records and found international success in 2011 with the single "Midnight City". Their most recent album Fantasy was released on 17 March 2023.

Anthony Gerard Gonzalez (born March 13, 1980) grew up in Antibes, France together with his brother Yann. His family had a great interest in football and Gonzalez had trials with AS Cannes, while his maternal grandfather is the French international Laurent Robuschi. At the age of 14 he got injured and turned to music instead after his parents bought him a guitar. Gonzalez developed his interest in music and American culture while at secondary school. Together with Fromageau he formed a post-rock outfit called My Violent Wish.

At the age of 17, Gonzalez bought a synth to record a demo, which he sent to a number of French labels. When the Paris-based Gooom Records appeared interested, he recruited Fromageau to "help me because I didn't feel like I had the shoulders to carry the project on my own". The band is named after the galaxy of the same name.

The band's musical aesthetic is characterized by extensive use of reverb effects and lyrics spoken softly over loud instruments. Gonzalez has been inspired by aspects of the American Dream and his songs have been outlined as themed around "adult-scripted teen dreams". Inspiration for the 1980s style found in much of Gonzalez's music includes bands such as My Bloody Valentine, Pink Floyd, and Tangerine Dream. Between various electronic music properties and album artwork, M83's style includes a mix of both contemporary pop and 1980s dream pop.
Moonchild
M83 Lyrics
Jump to: Overall Meaning ↴ Interesting Facts ↴ Line by Line Meaning ↴
They say I made the moon
Everything was in the dark
No memories at all
Just a tiny freezing wind in my back
As I was sitting there
Singing a song they had never heard before
Suddenly, a voice told me
"Keep on singing, little boy
And raise your arms in the big black sky
Raise your arms the highest you can
So the whole universe will glow"
My first vision was a bush growing down the river
And I couldn't stop crying
Something was missing
I realized I was in love with a voice
I called it, again, and again
But all I heard was the echo in the light
Overall Meaning
The lyrics of M83's song Moonchild represent a beautiful and profound message about creation and the power of music. The song tells the story of a young boy who has created the moon and is sitting alone in the dark with no memories. As he starts to sing a song that no one has ever heard before, a voice tells him to continue singing and to raise his arms in the sky. The boy obeys and suddenly the universe starts to glow.
The next part of the song talks about the boy's first vision, which is a bush growing down the river. He realizes that something is missing, and he is in love with a voice that he keeps calling out to. However, all he hears is the echo in the light. These lyrics can be interpreted in many ways, but they may represent the constant search for something pure and beautiful in life, and the power that music has to connect us to something greater than ourselves.
Overall, Moonchild is a beautiful and introspective song that encourages listeners to connect with the universe and the power of music. It reminds us that our voices and creativity have the power to create beautiful things and bring light into the darkness.
Interesting facts about the song:
Interesting Facts
Note: This section uses generative AI, which can be inaccurate.


Line by Line Meaning
They say I made the moon
The beginning of the singer's story where he is connected to the creation of the moon
Everything was in the dark
The time when everything was created and the universe was blank
No memories at all
The lack of memories of the creation as it was such a long time ago
Just a tiny freezing wind in my back
A description of the surroundings during the creation of the moon
As I was sitting there
The moment when the singer was present during the creation
Singing a song they had never heard before
The singer's unique song during the creation of the moon
Suddenly, a voice told me
A moment of spiritual awakening where the singer hears a voice
"Keep on singing, little boy
The voice's instructions to the singer to continue singing
And raise your arms in the big black sky
The voice's instruction for the singer to raise his arms for the universe to see
Raise your arms the highest you can
The voice's instruction for the singer to reach for the sky as much as possible
So the whole universe will glow"
The voice's reason for the singer to raise his arms was to make the whole universe glow
My first vision was a bush growing down the river
The first vision of the singer after being instructed by the voice
And I couldn't stop crying
The singer was overwhelmed with emotions during his vision
Something was missing
The singer feeling incomplete despite his connections to his visions and the universe
I realized I was in love with a voice
The singer accepting his love for the spiritual voice who spoke to him
I called it, again, and again
The singer attempting to reconnect with the voice after his initial experience
But all I heard was the echo in the light
The singer was only able to hear an echo of the voice and could not establish a connection again
Lyrics © Sony/ATV Music Publishing LLC
Written by: Anthony Gonzalez, Yann Gonzalez

Lyrics Licensed & Provided by LyricFind
To comment on or correct specific content,
highlight it
Genre not found
Artist not found
Album not found
Search results not found
Song not found