Well, I've got two lovers and I ain't ashamed
Two lovers, and I love them both the same
Let me tell you 'bout my first lover
He's sweet and kind and he's mine, all mine
He treats me good like a lover should
And makes me love him
I really really love him
I love him so (love him so)
And I'll do everything I can to let him know
But, I've got two lovers and I ain't ashamed
Two lovers, and I love them both the same
Let me tell you 'bout my other lover
Well you know, he treats me bad, makes me sad
Makes me cry, but still I can't deny
That I love him
I really really love him
I love him so (love him so)
And I'll do everything I can to let him know
Darling, well
Don't you know that I can tell
Whenever I look at you
That you think that I'm untrue
'Cause I say that I love two
But I really really do
'Cause you're a split personality (personality)
And in reality (reality)
Both of them are you baby (they both are you)
Well, I've got two lovers and I ain't ashamed
Two lovers, and I love them both the same
Two lovers, and I ain't ashamed
Lyrics © Sony/ATV Music Publishing LLC
Written by: WILLIAM ROBINSON JR.

Lyrics Licensed & Provided by LyricFind
To comment on specific lyrics,
highlight them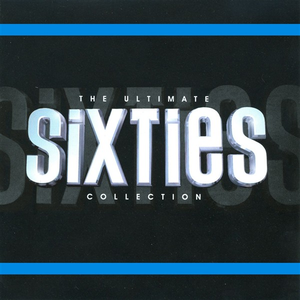 "Two Lovers" is a single released by Mary Wells on the Motown record label in 1962. The song was the third consecutive song released that was written and produced by Smokey Robinson of The Miracles as the singer-songwriter was quickly earning a reputation as a hit-making songwriter and as Wells herself had become the solo superstar of the young Motown label.

The sound wasn't so different from previous hits such as "The One Who Really Loves You"
Read Full Bio
"Two Lovers" is a single released by Mary Wells on the Motown record label in 1962. The song was the third consecutive song released that was written and produced by Smokey Robinson of The Miracles as the singer-songwriter was quickly earning a reputation as a hit-making songwriter and as Wells herself had become the solo superstar of the young Motown label.

The sound wasn't so different from previous hits such as "The One Who Really Loves You" and "You Beat Me to the Punch" and was a story of a girl who talked about her lover's two sides telling listeners that at one hand her lover is "sweet and kind" and in another breath saying he also "treats me bad and makes me sad" and when the lover is confused by Mary's message, she contends that the "two lovers" are him.

The song charted better than the previous two reaching number-one on the Billboard R&B chart and number seven on the Billboard pop chart becoming her best showing until "My Guy" two years later.

Smokey Robinson who wrote the song, said that it mirrored his feelings toward his wife Claudette.


Personnel

Lead (and additional) background vocal by Mary Wells

Background vocals by the Love Tones

Written and produced by Smokey Robinson

Instrumentation by The Funk Brothers
----------------------------------------------------------------
Single by Mary Wells

from the album - Two Lovers

B-side - Operator

Released - 1962
Format 7" single
Recorded Hitsville USA; 1962
Genre : Soul
Length 2:45
Label - Motown
M 1035
Writer(s) - Smokey Robinson
Producer - Smokey Robinson
Genre not found
Artist not found
Album not found
Search results not found
Song not found