I've been looking for some-
Ooh, ooh, ooh, ooh, ooh, ooh-ooh
Ooh, ooh, ooh, ooh, ooh, ooh-ooh
Ooh, ooh, ooh, ooh, ooh, ooh-ooh, ooh
And I've been looking for someone to put up with my bullshit
I can't even leave my bedroom so I keep pouring
And I ain't seen a light of day since, well, that's not important
It's been long
And I was feeling Whitney, me and my homies sip Houston
Cars and clothes, thought I was winning
You knew I was losing
You told me to wake up but my clock always stays on snooze
And I'm done
To each their own and find peace in knowing
Ain't always broken, but here's to hoping
Show no emotion, against your coding
Just act as hard as you can
You don't need a friend
Boy, you're the man
Ooh, ooh, ooh, ooh, ooh, ooh-ooh
Ooh, ooh, ooh, ooh, ooh, ooh-ooh
Ooh, ooh, ooh, ooh, ooh, ooh-ooh, ooh
And I've been looking for someone that I can buy my drugs from
It seems like every plug ran east to Utah, became Mormons
Drought comes around, feels like I have no one to depend on
Sober, ugh
I had 80 beers on Tuesday night, I had nothing to do then
I put on a little Dwight and sang a happy tune
And lit a cigarette, stepped out the door, had an appearance
Drank more
To each their own and find peace in knowing
Ain't always broken, but here's to hoping
Show no emotion, against your coding
Just act as hard as you can
You don't need a friend
Boy, you're the man
Ooh, ooh, ooh, ooh, ooh, ooh-ooh
Ooh, ooh, ooh, ooh, ooh, ooh-ooh
Ooh, ooh, ooh, ooh, ooh, ooh-ooh, ooh
Lyrics © Universal Music Publishing Group, Peermusic Publishing, WORDS & MUSIC A DIV OF BIG DEAL MUSIC LLC
Written by: Andrew Wotman, Austin Richard Post

Lyrics Licensed & Provided by LyricFind
To comment on specific lyrics,
highlight them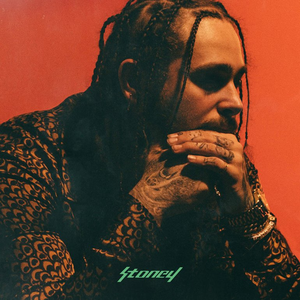 On "Feeling Whitney," Post sings to a light acoustic melody as he expresses the pain he goes through in the belief that he is "the man" when in fact he is having a heavy struggle with his drug addiction.

What does Post Malone mean when he says "Feeling Whitney"?

"'This is a great question and I don't feel like I get this question a lot. This song is about whenever I was a little boy and I had just moved out to L.A. and I was 18 and getting into trouble and everything.
Read Full Bio
On "Feeling Whitney," Post sings to a light acoustic melody as he expresses the pain he goes through in the belief that he is "the man" when in fact he is having a heavy struggle with his drug addiction.

What does Post Malone mean when he says "Feeling Whitney"?

"'This is a great question and I don't feel like I get this question a lot. This song is about whenever I was a little boy and I had just moved out to L.A. and I was 18 and getting into trouble and everything. And you know, Whitney Houston, and Houston is associated with lean. And so I was saying, "My homies sip like Houston," as in the lean. So yes, that's what kind of this song was about; just locking myself in a dark place and doing bad things.'" - Post Malone via Quora
Genre not found
Artist not found
Album not found
Search results not found
Song not found