I don't wanna die too young
Yeah, too young, yeah, too young
I don't wanna die too young, too young, too young
Counting bands, hallelujah, 'lujah, 'lujah
I don't wanna die too young, too young, too young
I've been grindin' way too long, too long, too long
Came up, don't know, I just keep going with the flow
I just wanna go and cop me somethin'
I hit Fairfax, go shoppin' though
She just wanna hit that bathingroom, hold that guap like a register
Keep on winning, need that guap though
Like I'm cash out, eat at papadeauxs
Flowing on to the Galapagos, running and grab the dough
Man this shit never minimal, feel like an animal
Yeah bitch, I try to keep me cool, your life never going, never going back
Yeah, I don't wanna die too young, I don't wanna die too young
When I get that cash it's hallelujah, Aye hallelujah
I don't wanna die too young, too young, too young
Counting bands, hallelujah, 'lujah, 'lujah
I don't wanna die too young, too young, too young
I've been grindin' way too long, too long, too long
My whip fast, my bitch bad, I skrrr skrrr, that coupe fast
My coupe fast, your bitch know
My bitch slow, she do what I say so and she always keep me on my toes
Poppin' that woe, man I be gone
Just watch me go, bitches they watching me go
Walking around, aye I pick that band up, then I go drop that shit off
Pull up in a Porsche, shit poppin' off
Pop that shit off, I got that bitch off, I tell her to knock that shit off
And I got my nut off and she washed my nuts off
I want that shit, I got that shit, pop that shit
Got rich quick, suck my
You know it make me God damn numb
When I see 'em die so God damn young
(I don't wanna die)
I don't wanna die too young, too young, too young
Counting bands, hallelujah, 'lujah, 'lujah
I don't wanna die too young, too young, too young
I've been grindin' way too long, too long, too long
I don't wanna die too young, too young, too young
Counting bands, hallelujah, 'lujah, 'lujah
I don't wanna die too young, too young, too young
I've been grindin' way too long, too long, too long
Lyrics © BMG Rights Management, Universal Music Publishing Group, OLE MEDIA MANAGEMENT LP
Written by: Austin Richard Post, Michael F. Hernandez, Justin Lashane Moseley, Carlos Suarez

Lyrics Licensed & Provided by LyricFind
To comment on specific lyrics,
highlight them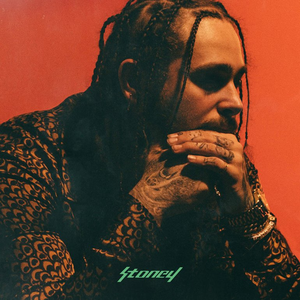 "Too Young" is based on how Post Malone doesn't want to die before he is wealthy and famous.

Also an ode to both A$AP Yams, Christian Taylor & Pimp C whom both died Too Young. This song is meant to "remind us that we can reach others with a different perspective and it can mean something to them as well. Everybody can relate to something in a certain way." - Post Malone

On August 14, 2017, "Too Young" was certified Platinum by the RIAA.
Genre not found
Artist not found
Album not found
Search results not found
Song not found