The sun is at stake
And I'm at your window
Beyond all sleep and I can't speak
In all Tokyo, translate memories
That I cannot free,
But what will it take?
We all make mistakes.
We all try to free
The sighs of the past
We don't want to last.
Need love erase to let out my mind?
Wanting to love as new as I can,
Wanting to show I want my scars to help and heal.
How much you wanted
So much you found
Try not to beg too much to be
Calling my heart and know you are real
But my memory steals every moment I can feel
What will it take?
We all make mistakes.
Even though I try to 'stand
Even though it's slowly
I do all I can
But who is my man?
The memory or you?
The love or the due?
To carry a face (I cannot retrace)?
I do all I can.
We all make mistakes.
Lyrics © WORDS & MUSIC A DIV OF BIG DEAL MUSIC LLC, BMG Rights Management, Kobalt Music Publishing Ltd.
Written by: AARON BROOKING DESSNER, SHARON KATHARINE VAN ETTEN

Lyrics Licensed & Provided by LyricFind
To comment on specific lyrics,
highlight them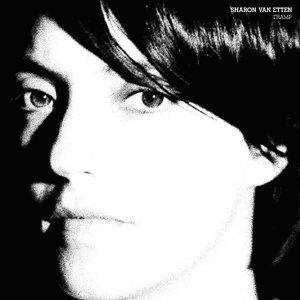 Sharon van Etten (born February 26, 1981) is an American singer-songwriter and actress from New Jersey.

Currently based in Brooklyn, NY, USA, van Etten débuted with single Much More Than That (2007, Abaton Book Company). Her album Are We There was released on 14 May 2014 on Jagjaguwar).

van Etten moved to Tennessee to attend Middle Tennessee State University, where she discovered a variety of influential music. After moving back home to New Jersey, she was encouraged by Kyp Malone of TV on the Radio to pursue a career in music.
Read Full Bio
Sharon van Etten (born February 26, 1981) is an American singer-songwriter and actress from New Jersey.

Currently based in Brooklyn, NY, USA, van Etten débuted with single Much More Than That (2007, Abaton Book Company). Her album Are We There was released on 14 May 2014 on Jagjaguwar).

van Etten moved to Tennessee to attend Middle Tennessee State University, where she discovered a variety of influential music. After moving back home to New Jersey, she was encouraged by Kyp Malone of TV on the Radio to pursue a career in music.

van Etten undertook her first UK tour with Meg Baird in Jan 2008. She toured with Great Lake Swimmers on their European tour in May 2009, kicking it off with a show in London with Beirut and Shearwater. She again toured with them in September/October 2009.

On May 26th, 2009, she released her "Because I Was in Love" single on 12" vinyl, CD and MP3 on Language of Stone.

She was the first artist to record in 2010 for the Weathervane Music's Shaking Through video series.

On September 21, 2010, her sophomore album, "Epic" was released on Ba Da Bing. The powerful 7-track album featured much more instrumentation than her first, primarily-acoustic affair. The evolution of her sound proved that she is much more than a traditional folk singer-songwriter.

The release of Epic coincided with a difficult break-up of a relationship. She busied herself with touring for the record, but when the singer completed her schedule a year later, she found herself homeless in New York. After a period of sleeping on friends' couches, recovering from her heavy touring schedule, she hooked up the National's guitarist Aaron Dessner to record her third album, Tramp, which was released on February 7th, 2012.

May 2014 brought about the release of Van Etten's fourth record, Are We There, on Jagjaguwar. Van Etten self-produced the record with Stewart Lerman, with the guidance of bandmate and manager Zeke Hutchins. Most of the recording was done at Hobo Sound Studios in Weehawken, New Jersey, with piano tracks being recorded at Electric Lady Studios in New York City. The record features musicians Zeke Hutchins, Doug Keith, Heather Woods Broderick, Dave Hartley, Adam Granduciel, Marisa Anderson, Stuart D. Bogie, Mickey Free, Mary Lattimore, Little Isidor, Jacob Morris, Torres' Mackenzie Scott, Shearwater's Jonathan Meiburg, Lower Dens' Jana Hunter, and Efterklang touring member Peter Broderick.

In 2015, the EP I Don't Want to Let You Down was released on Jagjaguwar. It is composed of the songs that did not make it onto Are We There.

On October 2, 2018, Van Etten released a new track entitled "Comeback Kid" and announced her next album Remind Me Tomorrow, which was released on January 18, 2019. On February 28, 2019, Van Etten appeared on The Ellen DeGeneres Show to perform the single "Seventeen".

Sites: MySpace
Genre not found
Artist not found
Album not found
Search results not found
Song not found