All the leaves are brown (all the leaves are brown)
And the sky is gray (and the sky is gray)
I've been for a walk (I've been for a walk)
On a winter's day (on a winter's day)
I'd be safe and warm (I'd be safe and warm)
If I was in L.A. (if I was in L.A.)
California dreamin' (California dreamin')
On such a winter's day
Stopped into a church
I passed along the way
Well, I got down on my knees (got down on my knees)
And I pretend to pray (I pretend to pray)
You know the preacher like the cold (preacher like the cold)
He knows I'm gonna stay (knows I'm gonna stay)
California dreamin' (California dreamin')
On such a winter's day
All the leaves are brown (all the leaves are brown)
And the sky is gray (and the sky is gray)
I've been for a walk (I've been for a walk)
On a winter's day (on a winter's day)
If I didn't tell her (if I didn't tell her)
I could leave today (I could leave today)
California dreamin' (California dreamin')
On such a winter's day (California dreamin')
On such a winter's day (California dreamin')
On such a winter's day
Lyrics © Universal Music Publishing Group
Written by: John Edmund Andrew Phillips, Michelle Gilliam Phillips

Lyrics Licensed & Provided by LyricFind
To comment on specific lyrics,
highlight them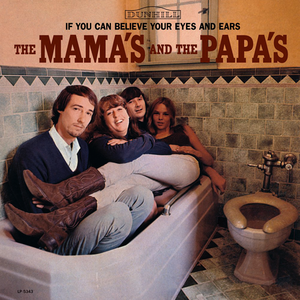 California Dreamin' is a song by The Mamas & the Papas, first released in 1965. Celebrated as an anthem of West Coast hippy bliss, John Phillips wrote the song in a state of depression in 1964 after a cheerless winter's walk through New York's Central Park. It's a song not of joy, but of immense pain. The pain of wanting to be somewhere else.

The song is #89 in Rolling Stone's list of The 500 Greatest Songs of All Time.
Genre not found
Artist not found
Album not found
Search results not found
Song not found