I can hear her heart beat for a thousand miles
And the heaven's open every time she smiles
And when I come to her that's where I belong
Yet I'm running to her like a river's song
She give me love, love, love, love, crazy love
She give me love, love, love, love, crazy love
She's got a fine sense of humor when I'm feeling low down
Yeah when I come to her when the sun goes down
Take away my trouble, take away my grief
Take away my heartache, in the night like a thief
She give me love, love, love, love, crazy love
She give me love, love, love, love, crazy love
Yes I need her in the daytime (I need her)
Yes I need her in the night (I need her)
Yes I want to throw my arms around her (I need her)
Kiss and hug her, kiss and hug her tight
Yeah when I'm returning from so far away
She gives me some sweet lovin' brighten up my day
Yes it makes me righteous, yes it makes me whole
Yes it makes me mellow down in to my soul
She give me love, love, love, love, crazy love
She give me love, love, love, love, crazy love
She give me love, love, love, love, crazy love
She give me love, love, love, love, crazy love
Lyrics © Warner Chappell Music, Inc.
Written by: Van Morrison

Lyrics Licensed & Provided by LyricFind
To comment on specific lyrics,
highlight them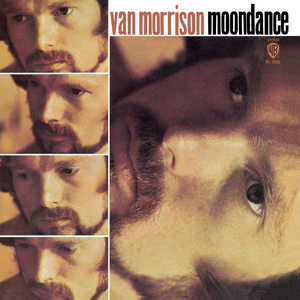 "Crazy Love" is a romantic ballad written by Northern Irish singer-songwriter Van Morrison and included on his 1970 album, Moondance. The song was released as a single in May 1970 with "Come Running" as the A side, and again in Holland with "Come Running" as the B side.

Ray Charles introduced Van Morrison by starting the first verse before Van's appearance when he was inducted into the Songwriter's Hall of Fame in 2003. Morrison and Charles then finished with a duet of "Crazy Love".
Read Full Bio
"Crazy Love" is a romantic ballad written by Northern Irish singer-songwriter Van Morrison and included on his 1970 album, Moondance. The song was released as a single in May 1970 with "Come Running" as the A side, and again in Holland with "Come Running" as the B side.

Ray Charles introduced Van Morrison by starting the first verse before Van's appearance when he was inducted into the Songwriter's Hall of Fame in 2003. Morrison and Charles then finished with a duet of "Crazy Love". Ray Charles remarked about this performance: "It meant a lot to sing 'Crazy Love' on stage that evening."[3] Genius Loves Company, Ray Charles' 2004 album, includes this duet featuring the two singers.

Van Morrison and Bob Dylan sang a duet of "Crazy Love" on the BBC film, One Irish Rover in 1991.

"Crazy Love" has featured in several movies including: She's Having a Baby (1988), starring Kevin Bacon, Always (1989) with Richard Dreyfuss, Leaving Normal (1992) and "Jason's Lyric (1994) and Phenomenon (as covered by Aaron Neville and Robbie Robertson), (1996) starring John Travolta.[4] Brian Kennedy's cover of "Crazy Love" was featured in the 1994 movie, When a Man Loves a Woman.[5]

"Crazy Love" was listed as No. 198 on the All Time 885 Greatest Songs compiled in 2004 by WXPN from listener's votes.[6



Van Morrison - vocals
John Klingberg - bass guitar
Jeff Labes - piano
Gary Mallaber - drums, vibraphone
John Platania - guitar
Judy Clay - background vocals
Emily Houston - background vocals
Jackie Verdell -background vocals
Genre not found
Artist not found
Album not found
Search results not found
Song not found