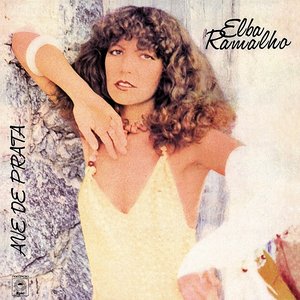 Elba Maria Nunes Ramalho (born August 17, 1951 in Conceição, Paraíba, Brazil)…
Read Full Bio ↴
Elba Maria Nunes Ramalho (born August 17, 1951 in Conceição, Paraíba, Brazil), best known as Elba Ramalho, is a Brazilian MPB singer, songwriter, performer, multi-instrumentalist and actress. Her musical style is characteristic for the traditional sounds of the Northeastern region of Brazil, such as baião, xote, xaxado, frevo, forró, and others.

Elba Ramalho was born in the rural area of Conceição, in Vale do Piancó. In 1962, the family moved to the city of Campina Grande, also in Paraíba. Her father became the owner of the local theater. Daughter of a musician, she became interested in music still as a teenager.

In 1966, she participated, for the first time, in a performance on stage, in the Choir of the Fundação Artística e Cultural Manuel Bandeira, of which she was a member, with "Evocação do Recife". The Manuel Bandeira and Cecília Meireles Talking Choirs gained fame and started to be seen all over the Northeast, and Elba, who made her first presentation on stage together with them, soon became the highlight in the presentations. She starred in the poetic montages of Castro Alves, Thiago de Mello, Lindolfo Bell, Carlos Pena Filho and Figueiredo Agra. He participated in the montages of the plays "Ministro do Supremo" and "Diálogo das Carmelitas."

In 1968, while attending college of Economics and Sociology at the Federal University of Paraíba, she formed the ensemble As Brasas, in which she acted as drummer, which later became a theater group. However, Elba never stopped singing, and performed in several festivals throughout the Northeast.

In 1979, she released her first album, "Ave de Prata", and since then she has consolidated her position as one of the main Brazilian singers in activity. On her father's side, she is a cousin of fellow singer Zé Ramalho.

She has two Latin Grammys for her albums: Qual o Assunto Que Mais Lhe importa?, released in 2008, and Balaio de Amor, 2009, in the category Best Brazilian Roots Album: Regional and Tropical. In over 35 years of career, Elba Ramalho has sold more than 10 million albums. She received from the Art Critics Association of São Paulo the award "Best Show of the Year" on two occasions: in 1989 for the show Popular Brasileira and in 1996 for the show Leão do Norte.
Genre not found
Artist not found
Album not found
Search results not found
Song not found
Canta Coração
D/C G B7 Em | Canta, canta passarinho, canta, canta miudinh…