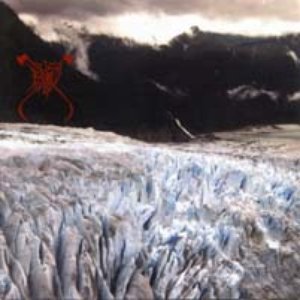 Faxed Head is a death metal side project headed by Trey Spruance of Mr. Bungle fame. The band's bios and lyrics describe them as 'teenage survivors of a suicide pact gone horribly awry,' and place them in small-town Coalinga, California. Band members' identities are generally kept secret and the band may have a somewhat revolving lineup. Much of their music is a combination of speed/death metal and tape noise and effects. Songs occasionally cross into lampooning genres like classical (House of Spirits)
Read Full Bio
Faxed Head is a death metal side project headed by Trey Spruance of Mr. Bungle fame. The band's bios and lyrics describe them as 'teenage survivors of a suicide pact gone horribly awry,' and place them in small-town Coalinga, California. Band members' identities are generally kept secret and the band may have a somewhat revolving lineup. Much of their music is a combination of speed/death metal and tape noise and effects. Songs occasionally cross into lampooning genres like classical (House of Spirits), a capella crooning (The Four Freshmen), and rap (Coalinga Love, a parody of California Love by Tupac Shakur).

The band released three albums, 'Uncomfortable But Free' (Amarillo 1995), 'Exhumed At Birth' (Amarillo 1997) and 'Chiropractic' (Web of Mimicry, 2001), but is currently not active and no plans for recording have been made public as of June, 2008.

The best known lineup consists of Trey Spruance (as Neck Head) - guitar, Gregg Turkington (AKA Neil Hamburger, as McPatrick Head) - vocals, Brandan Kearney (as Jigsaw Puzzle Head) - bass, Phil Franklin (as LaBrea Tar Pits Head) - drums, and James Goode (as Fifth Head) - electronics.
Genre not found
Artist not found
Album not found
Search results not found
Song not found
I Saw Into the Grave Grave
Faxed Head Lyrics
I Saw Into The Grave Grave
adapted from a poem by Richard Harris
I saw into the grave
grave
the day I first struck light
felt woe as time grew
clear
in the belfry
of my unmade brain
sucked
gall from the flooded tit
of a hanging cancer matron moon
grew
bitter in my flesh
as I grew hoarse in my throat
crying
vengeance in my mother-hold
drowning in tides of foam
across the fevered flowers of coming age
Struck dumb the mouthing
kisses
of my elders bending low
in love at cradle height
tore the napkin from my crotch
placed a jock-strap
deep
in my challenged male
cursed God his choice
blasted
the blessed in his will
Contributed by Nicholas G. Suggest a correction in the comments below.
To comment on specific lyrics,
highlight them