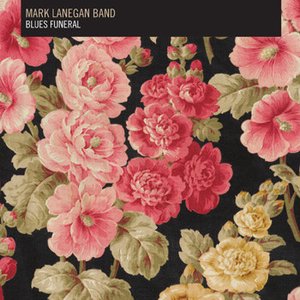 Blues Funeral is the seventh studio album by American alternative rock musician Mark Lanegan, released on February 6, 2012 on 4AD. The album was recorded with producer Alain Johannes throughout early 2011 and Johannes, as well as other musicians including Greg Dulli and Jack Irons, contributed to the recording process. Blues Funeral was announced for release on November 7, 2011 through Lanegan's official website and less than a month later, the album's lead single, "The Gravedigger's Song," was released as a digital download on iTunes. Aside from collaborative albums with Isobel Campbell, and other collaboration projects including Soulsavers and The
Read Full Bio
Blues Funeral is the seventh studio album by American alternative rock musician Mark Lanegan, released on February 6, 2012 on 4AD. The album was recorded with producer Alain Johannes throughout early 2011 and Johannes, as well as other musicians including Greg Dulli and Jack Irons, contributed to the recording process. Blues Funeral was announced for release on November 7, 2011 through Lanegan's official website and less than a month later, the album's lead single, "The Gravedigger's Song," was released as a digital download on iTunes.

Aside from collaborative albums with Isobel Campbell, and other collaboration projects including Soulsavers and The Gutter Twins, Blues Funeral is Mark Lanegan's first new material in eight years, since Bubblegum (2004) Upon its release, Blues Funeral received widespread critical acclaim and charted in six countries within the week of its release, including Belgium, the Netherlands, Sweden, New Zealand and the United Kingdom.

Background

Following extensive collaborations with Isobel Campbell, former vocalist and celloist of indie pop band Belle & Sebastian, Lanegan began working on Blues Funeral after the tour in promotion of their third collaborative studio album, Hawk (2010). The tour concluded on October 29, 2010 in Los Angeles, California and Lanegan subsequently began composing songs. In an interview with MOJO, Lanegan described his writing process for the album, saying that: " were written right before or during the period when we recorded" and "generally I write on the guitar, but this one I started a few with the keyboard and a drum machine, to do something different. With Al , I can show him something on acoustic guitar and give him a description and within a couple of hours it's done."

Composition

The Quietus described the album's sound as: "Blues Funeral incorporates beats marshalled by sequencers with grand cinematic sweeps and a rock & roll sensibility that reveals an artist refusing to paint himself into a corner." Lanegan also noted that "with this new record, because I use a lot of the elements of my influences that I haven't on previous record, I've made a record that's something more like I would personally listen to than some of the records that I've made before,"and listed the album's influences as The Gun Club's Miami, Joy Division's Closer and Roxy Music's Country Life amongst others.

Release

Lanegan's official website posted a press release on November 7, 2011 announcing that Blues Funeral was due to be released worldwide on February 6, 2012. The album was made available for pre-order on iTunes and domestic versions of the album on CD and double LP were made available through the 4AD Store and Amazon. Physical versions of the album were released a day later than the digital release. On January 21, 2012, Amazon previewed thirty-second clips of each songs on the album and on January 31, MOJO made the album available for stream in its entirety.

Tour

A two-leg tour was planned to accompany the release of Blues Funeral throughout spring 2012. Lanegan performed two shows in the United States—at the Bowery Ballroom in New York on February 7 and at Echoplex in Los Angeles, California on February 9— prior to the European tour which will last from February 24 to April 2. The tour will include Norway, Finland, the Netherlands, Belgium, United Kingdom, Ireland, Germany, Denmark, Poland, Czech Republic, Austria, Croatia, Italy, Switzerland, Spain, and Portugal. Following the release of the album, Lanegan announced two further legs of the tour with five shows in Australia and New Zealand in April and with twelve shows in the United States, Mexico and Canada in May.
Genre not found
Artist not found
Album not found
Search results not found
Song not found
The Gravedigger's Song
Mark Lanegan Lyrics
With piranha teeth
I been dreaming of you
And the taste of your love so sweet
Honest its true
Through my heart flows sleep
And the dark heavy rain
Where the gravedigger's sung his song
You've been torturing me
Tout est noir, mon amour
Tout est blanc
Je t'aime, mon amour
Comme j'aime la nuit
Love, is the medicine good?
Is the crow flying eight miles high?
Over wire and wood
Shovel down six feet
With a head heavy pain
But magnolia blooms so sweet
And it fades just the same
To the stars my love
To the sea
To the wheels my love
Till they roll all over me
Oh love, I been thinking of you
With razor white teeth so sharp
Honest its true
In my blood flows sleep
And the dark heavy rain
But magnolia blooms so sweet
Only torturing me
To the stars my love
To the sea
To the wheels my love
Till they roll all over me
Lyrics © O/B/O APRA AMCOS

Lyrics Licensed & Provided by LyricFind
To comment on specific lyrics,
highlight them