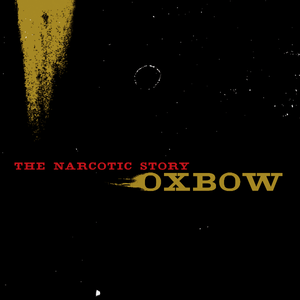 Oxbow is a long-lived avant-garde band formed in 1988 in San Francisco, California that is notable for their prolific touring and unique sound. Oxbow plays a blend of noise rock, avant-garde jazz, musique concrète (AMG), and blues, creating soundscapes caustic, or plangent, with overtones of paranoia, revulsion, exaltation.

The first album in 1989 combining the squall of bands like The Birthday Party with elements of free jazz and musique concrète from Oxbow
Read Full Bio
Oxbow is a long-lived avant-garde band formed in 1988 in San Francisco, California that is notable for their prolific touring and unique sound. Oxbow plays a blend of noise rock, avant-garde jazz, musique concrète (AMG), and blues, creating soundscapes caustic, or plangent, with overtones of paranoia, revulsion, exaltation.

The first album in 1989 combining the squall of bands like The Birthday Party with elements of free jazz and musique concrète from Oxbow, Fuckfest, met with international success and created a small but loyal following that has grown ever since.

Followed in 1992 by King of the Jews. The menacing The Balls in the Great Meat Grinder Collection also appeared in 1992, and after 1995's Steve Albini-produced Let Me Be a Woman Oxbow signed to the SST label for 1997's Serenade in Red, which featured guest vocals from Marianne Faithfull.

They released a split EP with the Italian band White Tornado in 1999, followed by An Evil Heat in 2002. The compilation Love That's Last: A Wholly Hypnographic and Disturbing Work Regarding Oxbow arrived in 2006.

Wenner has also played with God and Swell.

The original lineup:

Eugene S. Robinson - vocals;
Niko Wenner - guitars, keyboards;
Dan Adams - bass guitar, keyboards;
Greg Davis - drums, percussion.

Former members:

Tom Dobrov - drums.

http://www.theoxbow.com
Genre not found
Artist not found
Album not found
Search results not found
Song not found
Mr. Johnson
Oxbow Lyrics
We have lyrics for 'Mr. Johnson' by these artists:



King Missile Mr. Johnson lives on the corner of our street And he…



We have lyrics for these tracks by Oxbow:



Daughter Shadows settle on the place, that you left. Our minds are…
Saturn You are my son and I am saturn Do you see…
She's a Find When the stars shine like they shine From a space that's…

The lyrics can frequently be found in the comments below, by filtering for lyric videos or browsing the comments in the different videos below.