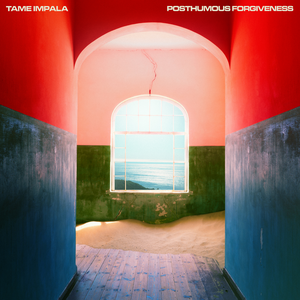 Tame Impala is a psychedelic music project of Australian musician Kevin Parker, who writes, records, produces, and performs. As a touring act, Tame Impala consists of Parker (guitar, vocals), Dominic Simper (guitar, synthesiser), Jay Watson (synthesiser, vocals, guitar), Cam Avery (bass guitar, vocals), and Julien Barbagallo (drums, vocals). Many of them are collaborators of fellow Australian psychedelic rock band Pond. Previously signed to Modular Recordings
Read Full Bio
Tame Impala is a psychedelic music project of Australian musician Kevin Parker, who writes, records, produces, and performs. As a touring act, Tame Impala consists of Parker (guitar, vocals), Dominic Simper (guitar, synthesiser), Jay Watson (synthesiser, vocals, guitar), Cam Avery (bass guitar, vocals), and Julien Barbagallo (drums, vocals). Many of them are collaborators of fellow Australian psychedelic rock band Pond. Previously signed to Modular Recordings, Tame Impala is now signed to Interscope Records in the US, and Fiction Records in the UK.

Parker originally conceived the project in Perth in 2007. After a series of singles and EPs, Tame Impala's debut studio album, Innerspeaker, was released in 2010; it was certified gold in Australia and well received by critics. Parker's 2012 follow-up, Lonerism, was also acclaimed, reaching platinum status in Australia and receiving a Grammy Award nomination for Best Alternative Music Album. Tame Impala's third album, Currents, was released in July 2015,[6] and like its predecessor, it won ARIA Awards for Best Rock Album and Album of the Year. Parker won the APRA Award for Song of the Year 2016 for Currents' first track, "Let It Happen". The fourth and most recent studio album, The Slow Rush, was released 14 February 2020.
Genre not found
Artist not found
Album not found
Search results not found
Song not found
Posthumous Forgiveness
Tame Impala Lyrics
Ever since I was a small boy
No one else compared to you, no way
I always thought heroes stayed close
Whenever troubled times arose
I didn't know
Ain't always how it goes
Every single word you told me
I believed without a question, always
To save all of us, you told us both to trust
But now I know you only saved yourself
Did you think I'd never know?
Never wise-up as I grow
And you could store an ocean in the holes
In any of the explanations that you gave
And while you still have time, you had a chance
But you decided to take all of your sorrys to the grave
Did you think I'd never know?
Never wise-up as I grow
Did you hope I'd never doubt?
Never one day work it out?
You were runnin' for cover
Doin' like any other
Fallin' out with a lover
You didn't know that I suffered
What a thing to discover
There was time to recover
One on one with each other
Just a boy and a father
What I'd give for another
Everything that I have
Wouldn't need this for long
Never speak of the time
That you left us alone
Me and Steve on our own
I wanna tell you 'bout the time
Wanna tell you 'bout my life
Wanna play you all my songs
Learn the words, sing along
(This time) wanna tell you 'bout the time
(I was) I was in Abbey Road
(Or the) or the time that I had
(I had) Mick Jagger on the phone
I thought of you when we spoke
Wanna tell you 'bout the time
Wanna tell you 'bout my life
Wanna play you all my songs
Hear your voice sing along
I wanna say it's alright
You're just a man after all
And I know you have demons
I got some of my own
Think you passed them along
Wanna tell you 'bout the time
Wanna tell you 'bout my life
Wanna play you all my songs
And hear your voice sing along
Lyrics © Sony/ATV Music Publishing LLC
Written by: Kevin Parker

Lyrics Licensed & Provided by LyricFind
To comment on specific lyrics,
highlight them