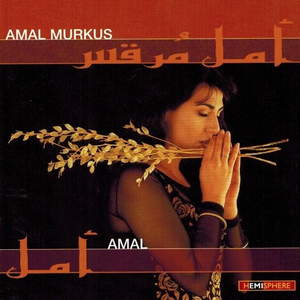 Amal Murkus (أمل مرقس) is a Palestinian singer. As an Arab-Christian communist, she tends to political and social iconoclasm in her music. She sings in Arabic, and her recorded work includes original compositions by contemporary Palestinian poets as well as classic Arabic repertoire and Palestinian folksongs.
Genre not found
Artist not found
Album not found
Search results not found
Song not found
We have lyrics for these tracks by Amal Murkus:



Asfur عصفور طل من الشباك قاللي يا نونو خبيني عندك خبيني دخلك يا نو…

The lyrics can frequently be found in the comments below, by filtering for lyric videos or browsing the comments in the different videos below.