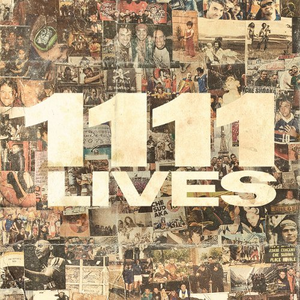 Che Sudaka combines Argentinian and Colombian musicians which were known in Barcelona's Old Town, meeting point for buskers from all over the world and source of inspiration for a fusion of various styles.
Right from the start, the band has shown their protest nature which lead the band to reflect social issues in their lyrics. Most of their songs look at immigration, social inequality and the conflict of interests that look down on human being. In 2002 the band began to play in Barcelona: the streets
Read Full Bio
Che Sudaka combines Argentinian and Colombian musicians which were known in Barcelona's Old Town, meeting point for buskers from all over the world and source of inspiration for a fusion of various styles.
Right from the start, the band has shown their protest nature which lead the band to reflect social issues in their lyrics. Most of their songs look at immigration, social inequality and the conflict of interests that look down on human being. In 2002 the band began to play in Barcelona: the streets, the bars, the tube and the suburban trains were their first stages. The band was first noticed internationally through their contribution SIN PAPELES on the sampler LA COLIFATA, which represents the mestizo scene of Barcelona.
They dedicated their debut TRIPPI TOWN (2003) to the Plaza del Trippi (George Orwell Square), the place where they met. The album is a product of many different musical influences: a journey through reggae, ragga, punk-latin and argentinian folklore. A subsequent tour followed through Europe (France, Belgium, Italy, Spain). Lots of shows and lots of friends from all over the world… a great influence for their second album: ALERTA BIHOTZA!!! (2005)
It is a multicultural album that takes the listener to the reggae-punk energy the band irradiates in their live shows. For the production, the band enlisted Gambeat, Radio Bemba's bassist, who is the responsible both for the harder sound and for the elaboration of their extreme energetic live show. The album also counts on some special guests appearances: Fermin Muguruza (Kortatu, Negu Gorriak), Yacine (Cheb Balowski, Nour), Dede Trake (Cannabistro), Gambeat (Radio Bemba, French Lovers, Piratas Urbanos) and Lina (Azaiza).
More than 2 years and 300 gigs... A tour through Germany, Switzerland, Austria, Denmark, Italy, Spain, France, Holland and Argentina... Now, CHE SUDAKA comes back with MIRANDO EL MUNDO AL REVÉS (2007), a new acoustic cd which is released together with a dvd including a documentary about the band, an interview and some other extra files. The album features some special friends appearances: Amparo Sánchez (Amparanoïa), Un Kuartito and Karamelo Santo (both bands from Argentina).
As when they played in the streets of Barcelona, their positive energy and the willingness to give it all to the audience are the most remarkable attributes of CHE SUDAKA.
Genre not found
Artist not found
Album not found
Search results not found
Song not found
Todo vuelve
by
Che Sudaka
Todo vuelve si fue cierto
Siempre vuelve la verdad
Si hubo un tiempo que fue bueno
Si hubo un tiempo de alegria
Si hubo vida se que un dia volvera
Como la marea
Que viene y se va
Como la luna
Que no esta y esta
Como la sonrisa queda en el alma
Para siempre alli permanecera
TODO VUELVE
Otra vez...
Volvera y sera de repente
Te mirara de frente
Tu pasado cruel
Si hubo vida se que un dia volvera
Volvera no te quedes ausente
Lo que te mata te aprende
Y te hace mas fuerte
Si hubo vida se que un dia volvera
Como la marea
Que viene y se va
Como la luna
Que no esta y esta
Como la sonrisa queda en el alma
Para siempre alli permanecera
Como las caricias quedan en el alma
Para siempre alli permaneceran
TODO VUELVE
Oye mira todo vuelve... todo vuelve
Que no te pille de frente
Mira bien a tu presente
Todo vuelve todo
Todo vuelve
Huye huye
Huye que te coje la muerte
TODO VUELVE
Writer(s): Amparo Sanchez, Leonard Gabriel Fernandez, Sergio Adrian Morales Cleves, John Jairo Pineda Castro, Jacobo Marcelo Cohen Falah, Marcos Alejandro Fernandez Copyright: Corre La Voz S L

Contributed by Addison L. Suggest a correction in the comments below.
To comment on specific lyrics,
highlight them