Take Care
Drake Lyrics
I know you've been hurt by someone else
I can tell by the way you carry yourself
If you let me, here's what I'll do
I'll take care of you (I'll take, I'll take)
I've loved and I've lost
I've asked about you and they told me things
But my mind didn't change and I still feel the same
What's a life with no fun? Please, don't be so ashamed
I've had mine, you've had yours, we both know, we know
They won't get you like I will, my only wish is I die real
'Cause that truth hurts and those lies heal
And you can't sleep thinking that he lies still
So you cry still, tears all on the pillowcase
Big girls all get a little taste, ah
Pushing me away so I give her space, ah
Dealing with a heart that I didn't break
I'll be there for you, I will care for you
I keep thinking you just don't know
Tryna run from that, say you done with that
On your face, girl, it just don't show
When you're ready, just say you're ready
When all the baggage just ain't as heavy
And the party's over, just don't forget me
We'll change the pace and we'll just go slow
You won't ever have to worry, you won't ever have to hide
And you've seen all my mistakes, so look me in my eyes
'Cause if you let me, here's what I'll do
I'll take care of you (I'll take, I'll take)
I've loved and I've lost
Yeah
It's my birthday, I'll get high if I want to
Can't deny that I want you, but I'll lie if I have to
'Cause you don't say you love me
To your friends when they ask you
Even though we both know that you do, you do
One time, been in love one time
You and all your girls in the club one time
All so convinced that you're following your heart
'Cause your mind don't control what it does sometimes
We all have our nights, though, don't be so ashamed
I've had mine, you've had yours, we both know, we know
You hate being alone, well you ain't the only one
You hate the fact that you bought the dream
And they sold you one
And you love your friends, but somebody should've told you some'
To save you, instead, they say
Don't tell me, I don't care
If you hurt, I don't tell you
You don't care, it feels true
Don't tell me, I don't care
If you hurt, I don't tell you
You don't care, it feels true
I know you've been hurt by someone else
I can tell by the way you carry yourself
If you let me, here's what I'll do
I'll take care of you (I'll take, I'll take)
I've loved and I've lost
Lyrics © DistroKid, Universal Music Publishing Group, Sony/ATV Music Publishing LLC, Kobalt Music Publishing Ltd., Warner Chappell Music, Inc.
Written by: Brook Benton, Aubrey Drake Graham, Noah James Shebib, Anthony George Palman, James Thomas Smith, Herbert Weiner, Wally Gold, John R Gluck

Lyrics Licensed & Provided by LyricFind
To comment on specific lyrics,
highlight them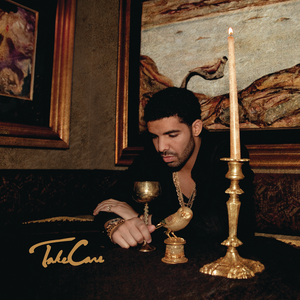 The Take Care Songfacts reports that the song samples Gil Scott-Heron and Jamie XX's "I'll Take Care of You" from their 2011 album, We're New Here. The record was a reworking of Scott-Heron's final studio album I'm New Here.

'Take Care' is a re-working of the Gil Scott-Heron/Jamie XX collaboration 'I'll Take Care Of U' – this sultry version by Canadian rapper Drake peaked at No.9 on the UK singles chart in late 2011. He had previously teamed up with Rihanna for her 2011 No.1 hit 'What's My Name'.
Genre not found
Artist not found
Album not found
Search results not found
Song not found