Piensa que hijo ya fue, tambiйn fue hombre tambiйn mujer
Buscaba el cobre atrбs de un mostrador y vino el frнo y se lo llevу
Tambiйn fue un viejo que no naciу, pero no fue estrella del rock and roll
Buscу el amor en un mastodonte y quiйn sabe donde lo abandonу
Volviу diciendo la culpa es mнa y cambiу la cuija por la religiуn
Y a caridad de los que tenнan los diу su vida por resignaciуn
Y vuelve a fumar y vuelve a tomar y sale a la calle para ver que hay
Y vuelve a entrar y vuelve a salir y vuelve a entrar para ver que hay
Y en cada calle y en cada avenida hay un patrullero que espera comida
Y quiere dormirse pero vuelve a la mueca de esa muсeca que desvistiу
Mirando el tendal en las terrazas piensa que masa que es mi canciуn
Y en un ventanal que lo muestra todo se ve a una vieja que amasa sus tetas
Y vuelve al rincуn y da unas vueltas en tanto revuelve su imaginaciуn
Pero siente calor en su bragueta y aparta la jeta para no pensar
Y en un vendaval de carne y hueso bajaba de peso rezando por el
Y al fin su cuerpo se vuela en pedazos de repente sus brazos son esquirlas
De piel
Su pelo alfombra, sus uсas astillas y su cabeza decнa yo me que do aquн,
Pero en cada rincуn, en cada esquina hay una araсa amiga que espera comida.
Y aquel que fue hoy ya no es, y aquel que querнa ya no puede ser
Y todo aquello y todo aquello menos todo esto que mбs puede perder
Talvez quizбs en otro momento lo intente de nuevo si encuentra los pies
Йl siempre creyу que todo era mentira y la escenografнa es papel machй
Lo mismo le daba ver a Ronald Reagan o el empeine sucio de ese gordo pizza
Y mientras mбs tarados vestнan satinado mбs agua querнa para esos pescados
Y vuelve armar su cuerpo de hombre mutilado entonces por el viento aquйl
Pero vigila la estela de su aura viejo que amarillo y violento le canta al
Revйs
En cada rumor, en cada ternura hay una almohada de agujas que quiere tu nuca
Contributed by Grace I. Suggest a correction in the comments below.
To comment on specific lyrics,
highlight them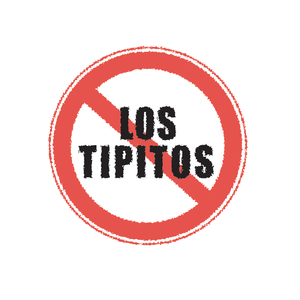 Los Tipitos are an Argentinian rock band, founded in 1994 in Mar del Plata (province of Buenos Aires). Although they call themself a group from Mar del Plata, they are not really originated in this place. Raúl comes from the province of Chaco, Walter and Fede come from the capital Buenos Aires.

In 1996 they decided to go to Buenos Aires. In the previous winter León Gieco (one of the most eminent musicians from Argentina) had discovered them and invited them to produce a record under his management.
Read Full Bio
Los Tipitos are an Argentinian rock band, founded in 1994 in Mar del Plata (province of Buenos Aires). Although they call themself a group from Mar del Plata, they are not really originated in this place. Raúl comes from the province of Chaco, Walter and Fede come from the capital Buenos Aires.

In 1996 they decided to go to Buenos Aires. In the previous winter León Gieco (one of the most eminent musicians from Argentina) had discovered them and invited them to produce a record under his management. During the year 1997 they started a tour and presented their first release "Los Tipitos".

Their second album "Cocrouchis" was produced in 1999 together with Edelmiro Molinari, Carlos García López and others. The CD was a success, later released by Tocka Discos (Popart).

The year 2000 could be decribed as their big success. Supported by the "Secretaría de Cultura de la Municipalidad de Villa Gesell" (Ministry of Education and the Arts in Villa Gesell) Los Tipitos managed to come up with an impressive show during the summer season, which brought them on the path to fame. 2001 they released the album "Vintage", which was produced by Pablo Romero and Eduardo Schmit (members of the band Árbol). With this record, as well as "Quién va a garpar todo esto? I&II", they proved their firm position in the Argentinian rock scene.

2002 they worked on the album "Contra los molinos" on which all tracks were recorded live. In the summer they went on tour to the most popular seaside resorts on the coast of Argentina.

Right after their return to Buenos Aires, Los Tipitos started preparing for their most important performance: in the cultural theater ND Ateneo. What was a success for the band, was soon well known across the country: both concerts had been completely sold out. In the summer 2004 they returned on their tour along the coast of Argentina, while they prepared for the recording of their seventh release. The production of "Armando Camaleón" was done by Pablo Guyot. In the same year they released "Primera grabación", 14 songs which had been originally recorded on audio tape.

During the year 2005 they released a few video clips, such as "Brujería" (the top-hit of the album "Armando Camaleón"), "Campanas en la noche" and "Algo", which was strangely enough recorded in a swimming pool. "Silencio" came out as well, which was performed live in April 2005 in the Gran Rex, Buenos Aires.

"TipitoRex Vivo" was produced in 2006, a collection of the best live recordings from the Gran Rex theater in Buenos Aires. The album was sold as CD-DVD. In the same year they recorded their own version of "Mil Horas", which was released on CD as tribute to Andrés Calamaro, Cantando al Salmón.

In 2006 they were nominated for the Gardel Prices and won in the category "Best Pop Album".

The latest album "Tan Real" was produced with Tweeny Gonzáles in 2007. It was recorded in June/July 2007 in the Circo Beat and El Pie studios and remastered in the USA under the management of Leos Zervos. The CD features guest stars like David Lebón, Claudio O'Connor, Javier Malosetti and "el Negro" García López.

With their new record they went again on tour within Argentina as well as along the Atlantic Coast of South America. The new album is supposed to be presented on 11th and 12th of April 2008 in the Opera Theater, Buenos Aires.

On February 20th 2008 the Gardel Prices were announced with Los Tipitos as nominees for the awards as "Best Pop Group" and "Best Production of the Year" of which they won the first one on March 26th 2008 in a ceremony in the Gran Rex Theater, Buenos Aires.

************************
Members:
* Federico Bugallo: bass, harmonica und background vocalist
* Pablo Tévez: drums and background vocalist
* Raúl Ruffino: guitar and singer
* Wálter Piancioli: piano, keyboard, guitar and vocalist

************************
Discography

1. Los Tipitos (1996)
2. Quién va a Garpar Todo Esto (Volúmen 1) (1998)
3. Jingle Bells (EP) (1998)
4. Cocrouchis (1999)
5. Vintage (2001)
6. Contra los Molinos (2002)
7. Quién va a Garpar Todo Esto (Volúmen 2) (2002)
8. Armando Camaleón (2004)
9. Primera Grabación (2004)
10. TipitoRex (2006)
11. Tan Real (2007)

DVD's
TipitoRex_DVD (2006)
Genre not found
Artist not found
Album not found
Search results not found
Song not found