Long Away
Queen Lyrics
You might believe in heaven
I would not care to say
For every star in heaven
There's a sad soul here today
Wake up in the morning with a good face
Stare at the moon all day
Lonely as a whisper on a star chase
Does anyone care anyway
For all the prayers in heaven
So much of life's this way
Did we leave our way behind us
Such a long long way behind us
Who knows when now who knows where
Where the light of day will find us
Look for the day
Take heart my friend we love you
Though it seems like you're alone
A million light's above you
Smile down upon your home
Hurry put your troubles in a suitcase
Come let the new child play
Lonely as a whisper on a star chase
I'm leaving here, I'm long away
For all the stars in heaven
I would not live I could not live this way
Did we leave our way behind us
Such a long long way behind us
Leave it for some hopeless lane
Such a long long way such a long long way
Such a long long way I'm looking for
Still looking for that day
Lyrics © Sony/ATV Music Publishing LLC
Written by: BRIAN MAY

Lyrics Licensed & Provided by LyricFind
To comment on specific lyrics,
highlight them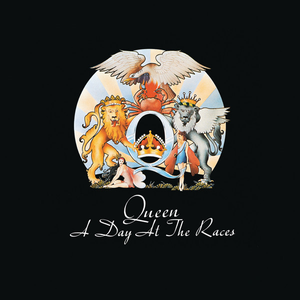 "Long Away" is the third track on the first side of Queen's 1976 album A Day at the Races, and found limited release as a single in certain countries. Guitarist Brian May wrote the song and sings lead vocals.

It is one of the few songs where May uses a guitar other than his Red Special; for the rhythm guitar parts he used an electric Burns twelve string guitar (although he used the Red Special for the second guitar solo in the middle section of the track).
Read Full Bio
"Long Away" is the third track on the first side of Queen's 1976 album A Day at the Races, and found limited release as a single in certain countries. Guitarist Brian May wrote the song and sings lead vocals.

It is one of the few songs where May uses a guitar other than his Red Special; for the rhythm guitar parts he used an electric Burns twelve string guitar (although he used the Red Special for the second guitar solo in the middle section of the track).

The song has a sad tone, describing that "for every star in heaven / there's a sad soul here today", and an overall sense of melancholic nostalgia lies over the song. It is similar in feel to the song '39 from A Night at the Opera, although without the folk influence.

Roger Taylor sings the highest parts of the song. and can clearly be heard singing "Look for the day" at the end of the chorus. Freddie Mercury did not participate in recording the track.

Brian May - lead and backing vocals, guitars
John Deacon - bass guitar
Roger Taylor - drums, backing vocals
Genre not found
Artist not found
Album not found
Search results not found
Song not found