A pretty girl is like a minstrel show It makes you laugh
It makes you cry You go It just isn't the same on radio
It's all about the makeup and the dancing and the Oh,
A pretty girl is like a violent crime If you do it wrong
You could do time but if you do it right it is sublime
I'm so in love with you, girl, It's like I'm on the moon
I can't really breathe, but I feel lighter A melody is like
A pretty girl Who cares if it's the dumbest in the world
It's all about the way that it unfurls A pretty girl is like
A pretty girl
Lyrics © O/B/O APRA AMCOS

Lyrics Licensed & Provided by LyricFind
To comment on specific lyrics,
highlight them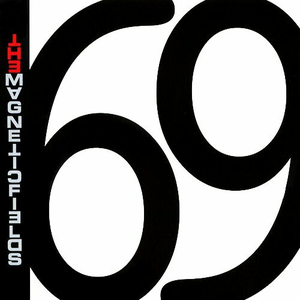 The Magnetic Fields is a New York-based group fronted by Stephin Merritt. Recent albums released under the name "The Magnetic Fields" usually consist of synth-pop music in a 1980s style underlying clever lyrics which are often heavily ironic. While synth-pop often forms the foundation of their music, The Magnetic Fields' music borrows from many other styles, notably country, folk and indie pop.

The band was originally formed in Cambridge, Massachusetts in 1990 by friends Merritt and (percussionist/pianist/vocalist) Claudia Gonson.
Read Full Bio
The Magnetic Fields is a New York-based group fronted by Stephin Merritt. Recent albums released under the name "The Magnetic Fields" usually consist of synth-pop music in a 1980s style underlying clever lyrics which are often heavily ironic. While synth-pop often forms the foundation of their music, The Magnetic Fields' music borrows from many other styles, notably country, folk and indie pop.

The band was originally formed in Cambridge, Massachusetts in 1990 by friends Merritt and (percussionist/pianist/vocalist) Claudia Gonson. While 1991's Distant Plastic Trees and 1992's The Wayward Bus (now most easily available together as a compilation, The Wayward Bus / Distant Plastic Trees) are sung by Susan Anway, all subsequent albums are principally sung by Merritt himself.

Longtime members include: Gonson, (cellist) Sam Davol, and (banjo player/guitarist) John Woo. Contributors include (but are not limited to) the singers Susan Anway, Dudley Klute, Shirley Simms, and LD Beghtol, and the accordionist/writer Daniel Handler (famous for writing the childrens' books A Series of Unfortunate Events under the alias Lemony Snicket).

Their most popular and best-selling album to date is 69 Love Songs issued on Merge Records as a triple album filled with many fairly short songs that are reminiscent of early Beatles productions.
The album is notable for its employment of many unorthodox musical arrangements and downright impressive quantity of material presented. Instruments used on this album include the ukulele, banjo, accordion, cello, mandolin, piano, flute, xylophone guitars, various percussion instruments, and a standard setup of synths and effects. It features several guest vocalists on several different tracks. The album is a three CD set, released in the US as three separate albums (also available as a boxed set) and in the UK as a triple album.

The album i (2004, Nonesuch Records) continues Merritt's fixation on the concept album, with each of the 14 songs beginning with the letter (and often the pronoun) "I".

The most recent album, entitled Distortion, was released through Nonesuch on the 15th January 2008 and introduced noise pop to the array of styles utilized in their music. The album's release was followed by a sold-out U.S. tour starting in February.

Stephin Merritt is involved in several other musical projects: The 6ths (featuring different guest performers on every track), The Gothic Archies (songs dealing humorously with dark themes) and Future Bible Heroes (with music written by Chris Ewen)

http://www.houseoftomorrow.com/
Genre not found
Artist not found
Album not found
Search results not found
Song not found