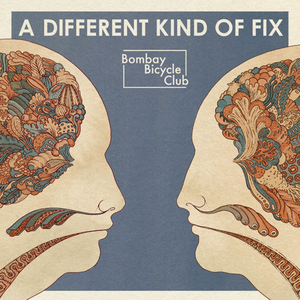 Bombay Bicycle Club is a British band formed in North London, United Kingdom in 2006. In January 2016, the four members announced that they would pursue solo projects. Ed Nash has since then been recording music under the name Toothless, releasing his debut album in early 2017, and former frontman Steadman has been recording under the name Mr Jukes, releasing a debut single in March 2017.

The band was formed by Jack Steadman (vocals, guitar, bass)
Read Full Bio
Bombay Bicycle Club is a British band formed in North London, United Kingdom in 2006. In January 2016, the four members announced that they would pursue solo projects. Ed Nash has since then been recording music under the name Toothless, releasing his debut album in early 2017, and former frontman Steadman has been recording under the name Mr Jukes, releasing a debut single in March 2017.

The band was formed by Jack Steadman (vocals, guitar, bass), Jamie MacColl (bass, guitar, banjo, vocals), Suren De Saram (drums) under the name of The Canals when they were 15. Ed Nash (bass, keyboard, mandolin) later joined the trio as they switched between various aliases before picking Bombay Bicycle Club. The band took their name from a chain of curry houses in the London Area and have released four studio albums, "I Had the Blues But I Shook Them Loose" (2009), "Flaws" (2010), "A Different Kind Of Fix" (2011) and "So long, See You tomorrow" (2014).

After winning the opening slot at V Festival 2006 ('Road to V' competition) and also played Reading / Leeds Festival for the three years running, in Febuary 2007 they released their début EP The Boy I Used To Be. This was followed up in October with the release of their second EP How We Are. In mid-July of 2009 they released their first album I Had The Blues But I Shook Them Loose consisting of 12 tracks. The album peaked at number 46 on the UK Official Album Charts.

In Summer 2010 they released their second album, Flaws . A UK tour co-incided with the release of the album which - surprisingly - is an acoustic recording. Venues on the tour reflected this new acoustic orientation, which gained them a number 8 on the album charts.

The lead single from their third album, A Different Kind Of Fix was released on June 23, 2011 and peaked at #40 on the Billboard Alternative Songs chart in the United States, the band's first chart appearance in the country. The album reached the number 6 position on the UK album charts.
The band added Amber Wilson to their live party as an additional keyboardist and background vocalist. Singer/songwriter Lucy Rose also joined the live performances on vocals, after featuring on several songs from the albums "Flaws" and "A Different Kind of Fix".

On November 5th, 2013 "Carry me" was released as an advance of their fourth studio album through Island Records. "Luna" was the second single to be extracted from the album "So long, see you tomorrow" which coveted the band their first UK number 1.

After a long 6-year hiatus, the band made a comeback in 2020 with "Everything Else Has Gone Wrong", their fifth record. The album was released on January 16th via Mmm... Records, with eleven tracks.

"We're thrilled to say that our 5th album, Everything Else Has Gone Wrong, is out now.

When we started discussing the possibility of making another record after our a few years away as a band, we said we'd only release an album if we were confident that it stood up to our previous work. We've ended up with an album we're really proud of, and we hope you agree that it's been worth the 6-year wait.

Recording this one was definitely one of the most enjoyable recording processes we've had as a band. Working with John Congleton, we had an initial session in London in early Spring last year at Konk studio, where we'd done our first and fourth albums. We then went to LA in late Summer to record the majority of it with John. Spending 3 weeks in LA was an unforgettable experience for the four of us. It was the first extended period of time we'd spent together in a long while and reinforced what we'd been missing during these few years. We hope that positive energy that was there during those 3 weeks has translated onto the record.

We've touched previously on how the album is about the comfort that music can provide in times of need. Hopefully, this record can give you that escape should you ever need it.

We want to get to as many places as possible to play these new songs for you. Wherever you are in the world, fingers crossed we'll see you soon.

Lots of love
Bombay x."
Genre not found
Artist not found
Album not found
Search results not found
Song not found
How Can You Swallow So Much Sleep
Bombay Bicycle Club Lyrics
Can I wake you up
Can I wake you up
Is it late enough
Is it late enough
There's a story in which my eyes shut
Could you bag me up
Could you bag me up
Could you bag me up
Could you bag me up
Could you bag me up
Could you bag me up
There's a story in which my eyes shut
Is it late enough
Is it late enough
There's a story in which my eyes shut
Could you bag me up
Could you bag me up
Can I wake you up
Can I wake you up
Is it late
Is it late
Is it late
Is it late
Is it late
Late, late, late, late
Can I wake you up
Can I wake you up
Is it late enough
Is it late enough
There's a story in which my eyes shut
Could you bag me up
Could you bag me up
Can I wake you up
Can I wake you up
Is it late enough
Is it late enough
There's a story in which my eyes shut
Could you bag me up
Could you bag me up
Could you bag me up
Could you bag me up
Could you bag me up
Could you bag me up
Lyrics © CONCORD MUSIC PUBLISHING LLC
Written by: JACK STEADMAN

Lyrics Licensed & Provided by LyricFind
To comment on specific lyrics,
highlight them