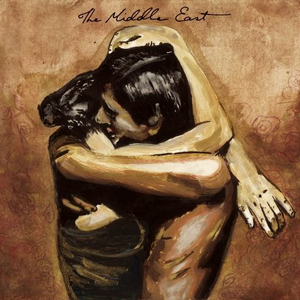 The Recordings Of The Middle East
The Recordings of the Middle East is the first extended play released by Australian folk band The Middle East on Spunk Records. The band released the EP in Australia on October 27, 2009 and then in the United States on June 8, 2010. The Middle East made the album available to download from their Myspace page on October 27, 2009. Prior to the release of this Extended play and the band's first hiatus they released a longer version of this record with three extra tracks:"Pig Food", "The Fall Of Man" and "Tsietsi"
Genre not found
Artist not found
Album not found
Search results not found
Song not found
One, two, three four
Love was the air in your mother's lungs
When her father tore her fences down
Plastic bags and panadol was out
Love with your sold Gibson 335
And her father's dream died that night
Just to keep the electricity on
And it's the darkest side of my heart that dies when you come to me
And it's the golden ticket I win when you kill my enemies
I hear the father's cry and the softest sigh when I'm empty
But if you leave me I'll hide in a game like SimCity
Oh when I die I'm alive
And when I lose I find
My identity
Son if I died on my bedroom floor
Would you cry on your bedroom floor?
And tattoo my name underneath your arm
Ooh, love that was alive in the olden days
And put to death in this golden age
By a colour TV
And it's the darkest side of my heart that dies when you come to me
And it's the golden ticket I win when you kill my enemies
I hear the father's cry and the softest sigh when I'm empty
But if you leave me I'll get me gone and drowned face down muddy in the water
Oh when I die
When I die
Die I'm alive
When I lose I find
My identity
Love was those dark clouds on the Friday
It was a holy shaking earthquake
And you were stuck up in the tree
And it's the darkest side of my heart that dies when you come to me
Oh, and it's the golden ticket I win when you kill my enemies
I hear the father's cry and the softest sigh when I'm empty
But if you leave me I'll hello goodbye I'm shining knight look I'm deadman
Oh when I die
When I die
When I die
When I die I'm alive
When I lose I find
My identity
Lyrics © O/B/O APRA/AMCOS

Lyrics Licensed & Provided by LyricFind
To comment on specific lyrics,
highlight them