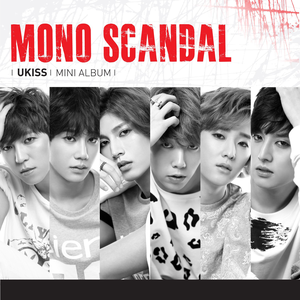 U-KISS (유키스, ユーキス) is a boy band from South Korea formed by NH Media (also the company for Yang Donggeun & LABOUM). They debuted with their song 어리지 않아 (Not Young) in Japan at the The Power of Atamix 08 on August 15th, 2008. The group's fancafe attracted around 50,000 visitors just two days after they were established. The group has released three full-length albums in addition to several mini albums and singles. U-KISS released their first single, 'New Generation', on the 3rd of September 2008. The single includes the hit song '어리지 않아 (Not Young)'. Their first full length
Read Full Bio
U-KISS (유키스, ユーキス) is a boy band from South Korea formed by NH Media (also the company for Yang Donggeun & LABOUM). They debuted with their song 어리지 않아 (Not Young) in Japan at the The Power of Atamix 08 on August 15th, 2008. The group's fancafe attracted around 50,000 visitors just two days after they were established.

The group has released three full-length albums in addition to several mini albums and singles. U-KISS released their first single, 'New Generation', on the 3rd of September 2008. The single includes the hit song '어리지 않아 (Not Young)'. Their first full length album, Only One, was released on February 3, 2010.

On February 23, 2011, it was revealed that Alexander and Kibum will be leaving the group by decision of the company and they would be replaced by two new members. The two members were announced as AJ and Hoon and they made their debut in the group with the single 0330.

CURRENT MEMBERS
Shin Soohyun (신수현)
Stage Name: Soohyun
Birth date: March 11, 1989
Talents/Interests: singing, dancing, playing piano, soccer, R&B music
- He is the leader of the group and the oldest member. He is U-KISS's "power vocal" and tries to take good care of his voice by practicing his vocals often.

Yeo Hoonmin (여훈민)
Stage Name: Hoon
Birthdate: 16 August, 1991
Talents/Interests: Taekwondo, Exercising, Piano, Singing
- Joined U-KISS in March 2011 before their '0330' promotions. He was a former Taekwondo athlete. Appeared in SBS's "Athena" as a bodygaurd to the president. Theater Major in Dongguk University. Released a single under his real name in 2009.

Lee Junyoung
Stage Name: Jun
Birthdate: 22 January, 1997
Talents: singing, acting, dancing, rapper
- Joined U-KISS in 2014 with Quit Playing. Become popular as actor "Lee Junyoung": Avengers Social Club (2017), Goodbye To Goodbye (2018), Class of Lies (2019), Good Casting (2020). He was the winner of the reality The Unit and debuted in the group's program UNB (2018-2019).

FORMER MEMBERS
Collectively, the members speak four different languages - Korean, English, Mandarin, and Japanese.

Alexander Lee Eusebio (알렉산더) - (Former member)
Stage Name: Xander
Birth date: July 29, 1988
Talents/Interests: English, Korean, Chinese (Cantonese & Mandarin), Spanish, Portuguese, Japanese, Rap
- He can speak 7 different languages at varying degrees of fluency. He was the oldest and tallest member of the group. Sometimes referred to as the "umma" of the group for his nagging and nurturing tendencies.

Kim Kibum (김기범) - Allen (Former member)
Stage Name: Kibum
Birth date: December 29, 1990
Talents: Composing Music, Poppin' Dance, Japanese, Piano, Singing
- He is the younger brother of SS501's Hyungjun, he's a former member of Xing. He formerly lived in Australia with Hyungjun.

Shin Dongho (신동호)
Stage Name: Dongho
Birth date: June 29, 1994
Talents/Interests: Golf, Baseball, Drums, Mandarin, Soccer, Knitting, Acting
- He was the maknae (youngest) of the group. He lived in Beijing for a period, so he can speak Mandarin. He has been on several variety programs and TV shows, which has helped boost U-KISS's popularity.

Kim Jaeseop (김재섭)
Stage Name: AJ
Birthdate: 4 June,1991
Talents/Interests: Composing, Writing, Studying, Rap, English
- Joined U-KISS in March 2011 before their '0330' promotions. Former maknae of boy group "PARAN", he was the rapper. He was accepted to Columbia University in New York, but has taken a leave from college as he was abruptly taken in as a U-KISS member. However, he did spend a semester at Columbia from August 2012 until January 2013 studying Psychology. He also has written a few of U-KISS's songs ("Believe," "Amazing," and most recently, "Party All the Time").

Lee Kiseop (이기섭)
Stage Name: Kiseop
Birth date: January 17, 1991
Talents/Interests: Dancing, Acting, Playing piano, Taekwondo, Ulzzang
- He became a member of U-KISS in 2009 right before their 만만하니 promotions. He is a former ulzzang that likes to share selcas of himself very often. Can be awkward and quirky, sometimes referred to as the "4D" member.

Kim Kyoungjae / Ellison Kim (김경재)
Stage Name: Eli
Birth date: March 13, 1991
Talents/Interests: Rapping, Acting, Taekwondo, Kung Fu, English, Mandarin, Watching movies
- One of the American members. He was born in California but grew up in Washington D.C., so he's fluent in English. At 15, he moved alone to China to pursue acting, where he also picked up conversational Mandarin. Nicknamed "Pigeon" by his members because of his funny pigeon imitation.

Woo Sunghyun / Kevin Woo (우성현)
Stage Name: Kevin
Birth date: November 25, 1991
Talents/Interests: Singing, Playing guitar, Playing piano, Girl group dances, English
- U-KISS's other American member. He was born and raised in California, so he's also fluent in English. Along with Kibum, he is also a former member of Xing. The members refer to him as the sister or daughter of the group for his pretty face and more feminine aura.
Genre not found
Artist not found
Album not found
Search results not found
Song not found