Classical option
Danakil Lyrics
This is my classical option
The one that I choose for every mission
And this is my classical vision
The face of an angel with the heart of a lion
And who's my classical champion
Number one called Danakil sound
Classical Champion
You got to live how you need to live
And you need to live how you want to live
Girl you got a problem now
We listen and we over stand
But you know my only doctrine
Is to hear musical medicine
Live the way you like
You like it hot so take it hot
You like it clean well make it clean
This is my classical option
The one that I choose for every mission
And this is my classical vision
The face of an angel with the heart of a lion
And who's my classical champion
Number one called Danakil sound
Classical Champion
General Lévy
They come to judge you don't care about them
Show the world how you're open minded
To rise with our ladies and babies
We got to cure world from its diseases
There's a lot of work to do
General Lévy
This is my classical option
The one that I choose for every mission
And this is my classical vision
The face of an angel with the heart of a lion
And who's my classical champion
Number one called Danakil sound
Classical Champion
Contributed by Miles D. Suggest a correction in the comments below.
To comment on specific lyrics,
highlight them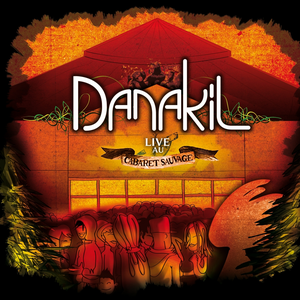 Danakil (Balik, Das,Tom-tom, Titi, Dus, Fab, Smart, Keuj, One & Jb) is a French roots reggae band from Paris created in 2000 that continues to transmit its message through music by mixing reggae and world music.
Their first album, Microclimat, came out on the 28th of April, 2006. Its success convinced the band to further pursue their musical career as they started touring with other groups such as Saïan Supa Crew and Groundation.
Genre not found
Artist not found
Album not found
Search results not found
Song not found