Nei tuoi occhi c'è un lungo saluto
i tuoi occhi mi dicono tutto
E sbarcano segnati dall'immensità
dei mari…e dei ricordi
scavalcano le onde paraboliche
verso un niente che ha fretta
i tuoi occhi aspettano tutto
lo puoi capire ancora il veleno del frutto
il veleno del frutto
E se lo sento il tuo respiro
lì dentro c'è qualcuno vivo
lo sento il cuore in gola
con un messaggio bianco proviamoci ancora
invadiamoci extraterrestri umani invadiamoci
C'è un cielo proprio sopra questo cielo
c'è un orizzonte dietro quest'orizzonte
c'è un giorno nuovo dopo questo giorno
c'è un'altra spiaggia che non sarà l'ultima
dove tutto ci aspetta
dove negli occhi c'è un lungo saluto
ci sono i sogni andati e i sogni di giorno
i quando ritorno…
E se lo sento il tuo respiro
lì dentro c'è qualcuno vivo
lo sento il cuore in gola
con un messaggio bianco proviamoci ancora
invadiamoci extraterrestri umani invadiamoci
E se lo sento il tuo respiro qui dentro c'è qualcuno vivo
lo sento il cuore che batte
con un motore stanco in mezzo alle acque
invadiamoci extraterrestri umani invadiamoci
C'è un cielo proprio sopra questo cielo
c'è un orizzonte dietro quest'orizzonte
c'è un giorno nuovo dopo questo giorno
c'è un'altra spiaggia che non sarà l'ultima
Contributed by Elena C. Suggest a correction in the comments below.
To comment on specific lyrics,
highlight them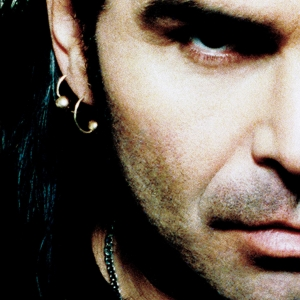 Piero Pelù (born February 10, 1962) is an Italian rock singer and songwriter, best known for his work with the famous Italian rock band Litfiba. He was born in Florence.

In July 1999, Pelù either quit Litfiba due to tensions between him and guitarist Ghigo Renzulli.

In 2000 he released his first solo album Né buoni né cattivi.

In 2002 his duet with an Indonesian popstar, Anggun, entitled "L'amore immaginato" reached #1 in the National Italian Airplay Charts for over two months.
Genre not found
Artist not found
Album not found
Search results not found
Song not found