People keep on learnin'
Soldiers keep on warrin'
World keep on turnin'
'Cause it won't be too long
Powers keep on lyin'
While your people keep on dyin'
World keep on turnin'
'Cause it won't be too long
I'm so darn glad he let me try it again
'Cause my last time on earth I lived a whole world of sin
I'm so glad that I know more than I knew then
Gonna keep on tryin'
Till I reach my highest ground
Teachers keep on teachin'
Preachers keep on preachin'
World keep on turnin'
'Cause it won't be too long, oh no
Lovers keep on lovin'
Believers keep on believin'
Sleepers just stop sleepin'
'Cause it won't be too long, oh no
I'm so glad that he let me try it again
'Cause my last time on earth I lived a whole world of sin
I'm so glad that I know more than I knew then
Gonna keep on tryin'
Till I reach my highest ground
An' Stevie knows that nobody's gonna bring me down
Till I reach the highest ground, 'cause me 'n' Stevie, see
We're gonna be a sailin' on the funky, funky sound (till I reach the highest ground)
Bustin' out and I'll break you out, 'cause I'm sailin' on
(Till I reach the highest ground)
Just sailin' on, sailin' on the higher ground (till I reach the highest ground)
Lyrics © Sony/ATV Music Publishing LLC
Written by: Stevie Wonder

Lyrics Licensed & Provided by LyricFind
To comment on specific lyrics,
highlight them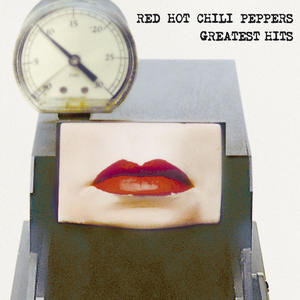 "Higher Ground" is a 1989 cover by the American rock band Red Hot Chili Peppers, originally written by Stevie Wonder. The song was released as the second single from their fourth studio album Mother's Milk and is considered to be a significant component of the Chili Peppers' success; even earning the band an MTV Video Award nomination.

The song is featured in the films Mighty Morphin Power Rangers: The Movie (1995), Center Stage (2000), Walking Tall (2004) and The Longest Yard (2005).
Read Full Bio
"Higher Ground" is a 1989 cover by the American rock band Red Hot Chili Peppers, originally written by Stevie Wonder. The song was released as the second single from their fourth studio album Mother's Milk and is considered to be a significant component of the Chili Peppers' success; even earning the band an MTV Video Award nomination.

The song is featured in the films Mighty Morphin Power Rangers: The Movie (1995), Center Stage (2000), Walking Tall (2004) and The Longest Yard (2005). This version has also been played in a season one episode of The Fresh Prince of Bel Air.

As part of the "Year of a Million Dreams" Celebration, Space Mountain at Disneyland in Anaheim, California used this song as its soundtrack for 16 weeks, from January 3, 2007 to April 26, 2007.

British magazine Total Guitar named it the second greatest cover ever in 2000
Genre not found
Artist not found
Album not found
Search results not found
Song not found