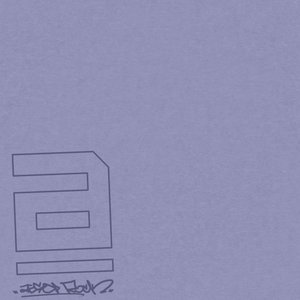 Aesop Rock (born Ian Bavitz on June 5, 1976) is an alternative hip hop artist/producer from Northport, New York, United States. He has released eight albums: "Music for Earthworms" (1997), "Float" (1999), "Labor Days" (2001), "Bazooka Tooth" (2003), "None Shall Pass" (2007), "Skelethon" (2012), "The Impossible Kid" (2016), and "Spirit World Field Guide" (2020). He is also a member of the groups Hail Mary Mallon, The Weathermen, Two of Every Animal and The Uncluded.
Read Full Bio
Aesop Rock (born Ian Bavitz on June 5, 1976) is an alternative hip hop artist/producer from Northport, New York, United States. He has released eight albums: "Music for Earthworms" (1997), "Float" (1999), "Labor Days" (2001), "Bazooka Tooth" (2003), "None Shall Pass" (2007), "Skelethon" (2012), "The Impossible Kid" (2016), and "Spirit World Field Guide" (2020). He is also a member of the groups Hail Mary Mallon, The Weathermen, Two of Every Animal and The Uncluded.

Bavitz was born in Syosset, New York and grew up in Northport, New York. While attending college, Bavitz initially recorded and released two self-financed efforts, Music for Earthworms (1997), a full-length featuring underground artist Percee P on two tracks. Bavitz also released a music video to "Abandon All Hope", which was one of the tracks on the CD. The album sold over 300 copies, largely from a grassroots internet-based promotion at his website AesopRock.com and then-popular web portal, MP3.Com. It was a success. With the money he made from his previous release, he then released his Appleseed EP in 1999 which received critical acclaim in the underground hip hop circuit.[citation needed] Both of his early records were produced by long-time friend Blockhead, and underground producer Dub-L. He completed these albums while also working as a waiter.

After his breakthrough success in the underground hip hop and indie rap community, he was eventually noticed by the Mush label and obtained his first record deal in 1999, just a year after he graduated from college. Aesop released his first major album, Float (2000), with guest appearances from Vast Aire, Slug, and Dose One. Production was split between Blockhead and Aesop himself, with one track by Omega One. During this time, Aesop worked at a photography gallery. In August 2001 tragedy struck when Bavitz had a nervous breakdown. The song "One of Four" on his Daylight EP documents his struggles.

Shortly after releasing Float, Aesop Rock signed to Manhattan-based label Definitive Jux (commonly shortened to Def Jux), where he released Labor Days (2001), an album dedicated to the discussion of labor in American society and the concept of "wage slaves". This album was most well known for its single "Daylight". Because of its popularity, Daylight was re-released in 2002 as a seven-track EP, including an "alternative" new version of the song "Night Light", whose paraphrased lyrics simultaneously refer back to, and stand in stark opposition to, the original's. The song "Labor" (from Labor Days) was featured in Tony Hawk's Pro Skater 4; it also was the first album in his catalog to break through the Billboard charts, peaking at number 15 at the United States Independent Charts, giving Aesop Rock more recognition.

Labor Days was followed by Bazooka Tooth in 2003. For the first time, production was mostly handled by Rock himself, with three tracks from longtime collaborator Blockhead and one from close friend and Definitive Jux label CEO El-P. Guest appearances include Party Fun Action Committee, El-P, and Mr. Lif (all Definitive Jux labelmates) and Camp Lo. With this release Aesop hit a higher level of recognition, releasing "No Jumper Cables" as a single and music video, then another single, "Freeze", shortly after. A remix of "No Jumper Cables" was featured on Tony Hawk's Underground 2, furthering Aesop's recognition. In 2004, He released Build Your Own Bazooka Tooth and created a contest in which you had to create a remix of an Aesop Rock song using the a cappellas and instrumentals.

In February 2005, Aesop Rock released a new EP, Fast Cars, Danger, Fire and Knives. The first pressing of the EP included an 88-page booklet with lyrics from every release from Float until this EP (the lyric booklet is titled The Living Human Curiosity Sideshow); later pressings of the album come without the booklet, but with an additional bonus track, "Facemelter". In addition, a limited number of albums were available direct from Def Jux with Aesop Rock's graffiti tag on them. In response to demands from his fans, Rock did less production on the EP: three songs are produced by Blockhead, three produced by Aesop, and one by Rob Sonic. During this time he was asked to join The Weathermen to replace Vast Aire.

Aesop Rock was commissioned to create a 45-minute instrumental track for the Nike+iPod running system, entitled All Day. It was released in February 2007. Distributed via the iTunes Music Store and featuring his wife Allyson Baker on guitar and scratches from DJ Big Wiz, Aesop has described the release as "something that evolved enough that the sound was constantly fresh and attractive, as though the runner were moving through a set of differing cities or landscapes."

All Day was followed in August of the same year by Bavitz's fifth full-length album, None Shall Pass released in 2007. The album also contained original artwork by Jeremy Fish. About Jeremy Fish, Aesop Rock said: "Man that guy is my hero. We have a friend in common who hit me up a while back saying that this guy Jeremy Fish had an opportunity to pitch a cartoon to Disney and wanted me to be involved in the music side. I flipped out cuz I was also a fan of his, and owned some of his work." Aesop Rock also teamed up with Jeremy Fish again in a project called Ghosts of the Barbary Coast. Aesop Rock made a song called "Tomorrow Morning", to go along with a slideshow of drawings that Jeremy Fish drew. This was displayed in San Francisco, but was also made available for download online. None Shall Pass had positive reviews from critics and fans, applauding Aesop for his change in sound.

In 2011, Rhymesayers released "Are You Going to Eat That?", the debut album from Hail Mary Mallon, a collaboration between Aesop Rock, Rob Sonic, and DJ Big Wiz.

On July 10, 2012, Rhymesayers released Aesop Rock's sixth studio album, "Skelethon". Its first single, "Zero Dark Thirty", was released four months earlier on April 10. A second single, "ZZZ Top", was released on June 29.

In 2011, Aesop Rock and Kimya Dawson of The Moldy Peaches formed the duo The Uncluded. The duo's debut album, "Hokey Fright" was released on May 7, 2013.

In 2018, Aesop Rock teamed up with TOBACCO to form Malibu Ken
Genre not found
Artist not found
Album not found
Search results not found
Song not found
Abandon All Hope
Aesop Rock Lyrics
Aesop Rock (Aesop Rock)... (x16)
Is a love such as that which I exhibit for my practice
The factor which then amalgamates debates with straight-jackets and ROBES
Huddled in brackets that blacken the average globe
Xenophobe, loathe to modify the fly, feel this...
I carve a notch in my wall for every stall
Every fifth mark slants diagonal to symbolize your downfall
Drunky peasants, honor the shifty megatron presence
Slug a bolt once ceremonies of merit turn blood sport (Uh)
Fought in hella high seas, I freeze your mega dumb company
Pumpin' out wise beads like, fly sneak-attacks on dry leaves DUNCE
Crooked rumors turn zoomers when rookies talkin'
Bad seeds blossom the wookie walk, hawkin'
Let a sucker drift, I lift up every stone prone to find
The point at which repellent signals ultimately bind
When a pack of style mimics see my brans target the cluster
I advance clutchin' the mic like bully to knuckle duster
Innocent, your riddles yield a little plastic blend
Fuck a badge, light a bonfire, dance a jig around a pig
Figurin' yeah, I'll land a plan on bleached fame trackers
Using only the finest I'm post-modern terrain mappers
Once my brethren disperse ...
My God, you think the heaven's touched the earth then
Thirstin' a perch on a bursted curse
But I don't confide wine and water chose me
Bored, lasso down Polaris, let the glow amuse me
OK I lay me down to sleep, creepin' a slumber under red skies
Heads splittin', straight sippin' a drip of dead vibes
It's red tides from here, stop and smell analog hell
Clenchin' a stench of burnin' logics and a child with yearning
Optics...
Now someone's approached the ropes, shaking like snow-globes
Others sought safety in numbers, other's flows got towed under (yeah)
Still another took a turn and crashed and burned while others flee
But there will never be another starvin' marvel like me
See, there's a time when... rhymin'...
Pain combined can't even manage to tell what the swell is, like
Picture your imagery embellished with the hellish aspects of the swans
For lone facets
Soul crafted fat cats, burrowin', left perrenial tenants discouraged in
Discussin' my foresees and flourishing, Uh!
Searching, perching, poetic lead poison
Poised, imploised to leak a little bit of boisture on your pride
I'm a, animated style machine in
A veening faulty production fueled by nicotine suction
From tux in my carnivore to vipers in my garden
You flash identify by the genus, species and class
Start to chuckle
Buckle the architecture until it fell through
Kill the survivors then raise the dead for shock value
By the time the pending settlements fully negotiated (yeah I'll...)
I'll have put a sonic youth to get myself situated
It's like sadly, my style spooks juveniles like Boo Radley
Radically weak assume the Colonel Kurt's in our platoon soon enough
That's one bluff call, toughens the searcher
Stuttering, emerging, gutter urchin, bursting
I live for the moment of truth when Big Willy rapper
Acknowledges failure and states "Goddamn my shit is trash"
"It's time to let go", the tin man bangin' upon his chest to hear the echo
Heartless kid, hollow compartments
See we the people of the united, starving artistic
Militia keep movin' in order to form a more perfect union
I'm cluing into the poison panoramics brewed in panic situations
It fucks a little with my brittle gift
I tell myself "Stay" (Stay)... up high
Make a mockery of Sun and moon and star til they hand over the sky
My de luxe is, fluxes, pivots to where the crux is
Invade the town while village elders holler "Who the fuck's this?"
See hipper cats, aggravated trudge through the muds
Quickin' ones, plots thicken like, coagulated blood
Rugged serpentines climb, pebble to rock
Let your pretty pink cloud nine expectations please you not
I'm, Ae-fuckin'-sop Rock, mic bizarro
Proper application of the soul by my standard
Candid once position from which instigations spawn
And man, I plan to die with a mic in my hand, it's like...
Abandon all hope yo, abandon all hope, it's like
Abandon all hope yo, abandon all hope...
Lyrics © O/B/O APRA AMCOS

Lyrics Licensed & Provided by LyricFind
To comment on specific lyrics,
highlight them