Bienvenue
dans ce jardin ou les fleurs
ne sauront jamais ton nom que tu sois un voleur.un président ou un vagabond
Bienvenue
dans ce jardin ou les chiens
viendront te lécher les mains
que tu sois la plus belle belle ou la moins jolie des infidéles
Bienvenue
dans la maison du musicien
à la saison où tout va bien
Sois mon invité ce matin
Bienvenue
Dans cette histoire sans parole
comme cet oiseau qui prend son vol
et qui reviendra un matin
Bienvenue [...]
C'est une île en transit, c'est toujours un ami que tu quittes
Bienvenue
je t'attendais sans savoir
que ton histoire, mon histoire
se donnaient rendez vous
au moment des aveux les plus doux
oh ce sourire que je vois, ce soleil dans ta voix
sont les plus beaux mots d'amour
Bienvenue à toi reste encore un peu sous mon toit
Bienvenue
dans la maison du musicien
à la saison ou tout va bien
toi comment ça va ce matin
Bienvenue
sois mon invité sur paroles comme cet oiseau qui prend son vol
et qui reviendra un matin...
Writer(s): Didier Rene Henri Barbelivien, Gilbert Montagne', Dario Farina Copyright: Universal Music Italia S.r.l.

Contributed by Brayden D. Suggest a correction in the comments below.
To comment on specific lyrics,
highlight them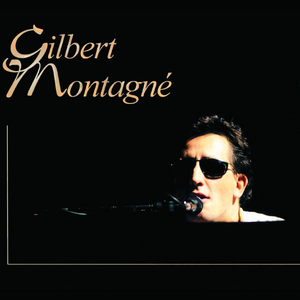 Gilbert Montagné (born December 20, 1951 in Paris) is a leading French musician who is both a pianist and organist, as well as a singer.

Blind from birth, he is best remembered for his international hit "The Fool", which was a number 1 single across Europe in 1971. In France he is still a popular albums and concert artist, having toured with the likes of Johnny Hallyday.
Genre not found
Artist not found
Album not found
Search results not found
Song not found