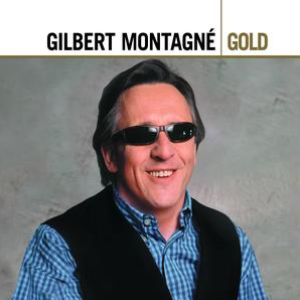 Gilbert Montagné (born December 20, 1951 in Paris) is a leading French musician who is both a pianist and organist, as well as a singer.

Blind from birth, he is best remembered for his international hit "The Fool", which was a number 1 single across Europe in 1971. In France he is still a popular albums and concert artist, having toured with the likes of Johnny Hallyday.
Genre not found
Artist not found
Album not found
Search results not found
Song not found
We have lyrics for these tracks by Gilbert Montagné:



Au Soleil , au soleil J'entends les oiseaux siffler du reggae Et le br…
Bienvenue Bienvenue dans ce jardin ou les fleurs ne sauront jamais …
Comme Une Etoile Jamais, je n'ai rencontré, jamaisQuelqu'un qui sait de moiTo…
Fous De Musique Quelques notes de musique Au piano Pour me jouer l'Amérique …
Je Veux Tout Donne moi des printemps sans oiseau Donne moi des violons sa…
Just for Tonight Just for tonight If you stay with me, I have…
Laissez Les Enfants Rêver On dérive, on arrive, à ne plus s'aimer Une flamme, vague…
Le Blues de toi Un goût d'alcool déchire ma peau Tous mes bateaux portent to…
Le Sunlight Des Tropiques Vivre sous l'équateur du Brésil Entre Cuba et Manille À l'…
Liberté Changer de maison, écrire des chansons, en liberté Sortir da…
Musicienne Musicienne, musicienne, Je la voudrais musicienne Irréelle, …
On Va S'Aimer On va s'aimer, à toucher le ciel Se séparer, à…
Quelques Notes De Musique Quelques notes de musique Au piano Pour me jouer l'Amérique …
Qui Est Kid Des enfants qui s'embrassent dans les parkings Ceux qui écri…
Sans Elle Elle savait le secret Des soirées d'ouragan Elle avait les r…
The Fool No, no don't let me play the fool, I can't really…
Toujours Envie De Te Revoir Quand il pleut trop fort Sur notre Italie du nord Quand il…

The lyrics can frequently be found in the comments below, by filtering for lyric videos or browsing the comments in the different videos below.