Jump to: Overall Meaning | Line by Line Meaning
Ne me quitte pas
Il faut oublier
Tout peut s'oublier
Qui s'enfuit déjà
Oublier le temps
Des malentendus
Et le temps perdu
À savoir comment
Oublier ces heures
Qui tuaient parfois
À coups de pourquoi
Le cœur du bonheur
Ne me quitte pas
Ne me quitte pas
Ne me quitte pas
Ne me quitte pas
Moi, je t'offrirai
Des perles de pluie
Venues de pays
Où il ne pleut pas
Je creuserai la terre
Jusqu'après ma mort
Pour couvrir ton corps
D'or et de lumière
Je ferai un domaine
Où l'amour sera roi
Où l'amour sera loi
Où tu seras reine
Ne me quitte pas
Ne me quitte pas
Ne me quitte pas
Ne me quitte pas
Ne me quitte pas
Je t'inventerai
Des mots insensés
Que tu comprendras
Je te parlerai
De ces amants-là
Qui ont vu deux fois
Leurs cœurs s'embraser
Je te raconterai
L'histoire de ce roi
Mort de n'avoir pas
Pu te rencontrer
Ne me quitte pas
Ne me quitte pas
Ne me quitte pas
Ne me quitte pas
On a vu souvent
Rejaillir le feu
De l'ancien volcan
Qu'on croyait trop vieux
Il est, paraît-il
Des terres brûlées
Donnant plus de blé
Qu'un meilleur avril
Et quand vient le soir
Pour qu'un ciel flamboie
Le rouge et le noir
Ne s'épousent-ils pas?
Ne me quitte pas
Ne me quitte pas
Ne me quitte pas
Ne me quitte pas
Ne me quitte pas
Je ne vais plus pleurer
Je ne vais plus parler
Je me cacherai là
À te regarder
Danser et sourire
Et à t'écouter
Chanter et puis rire
Laisse-moi devenir
L'ombre de ton ombre
L'ombre de ta main
L'ombre de ton chien
Mais
Ne me quitte pas
Ne me quitte pas
Ne me quitte pas
Ne me quitte pas
Overall Meaning
"Ne me quitte pas" is a French song by Jacques Brel. The lyrics of this song express a plea and a declaration of love from the narrator to his lover, begging her not to leave him. He asks her to forget everything that has happened and promises to give her jewels from the rainless lands, to dig the earth until after his death and bathe her in gold and light, and to create a kingdom for her where love would be king. The narrator also reassures his lover that he would not cry anymore or talk, but would hide and watch her dance and smile, listen to her sing and laugh, and become a shadow of her shadow, hand, and dog. Through the use of vivid imagery, the song conveys the depth of the narrator's emotions and his desperate need for his lover.
One interesting fact about the song is that it was not an immediate success despite being recorded in 1959 by Jacques Brel. It was only after being covered by other artists, such as Nina Simone and Frank Sinatra, that it gained wide popularity. Another fact is that Brel would later express his disappointment in the song, feeling that it had become overrated and that its meaning had been misunderstood. Nonetheless, it went on to become one of his most famous compositions and has been covered by hundreds of artists in various languages.
The song has also been used in many films and television shows, including "The Fisher King" and "Mad Men." Additionally, in 1981, Brel himself returned to the studio to record a new version of the song for a compilation album. In contrast to the original recording, this version features a slower tempo and a more somber tone.
The chords for the song are as follows: Am, G, F, E, Am, G, F, E, Am, G, F, E, Am, G, F, E, Am, G, F, E, Am, G, F, E, F, E, Am, G, F, E, F, E.
Line by Line Meaning
Ne me quitte pas
Don't leave me
Il faut oublier
We must forget
Tout peut s'oublier
Everything can be forgotten
Qui s'enfuit déjà
That which is already running away
Oublier le temps
Forget about time
Des malentendus
Misunderstandings
Et le temps perdu
And the time lost
À savoir comment
Trying to figure out how
Oublier ces heures
Forget about those hours
Qui tuaient parfois
That sometimes killed
À coups de pourquoi
With blows of why
Le cœur du bonheur
The heart of happiness
Moi, je t'offrirai
I will offer you
Des perles de pluie
Rain pearls
Venues de pays
From lands
Où il ne pleut pas
Where it doesn't rain
Je creuserai la terre
I will dig the earth
Jusqu'après ma mort
Even after my death
Pour couvrir ton corps
To cover your body
D'or et de lumière
With gold and light
Je ferai un domaine
I will make a domain
Où l'amour sera roi
Where love will be king
Où l'amour sera loi
Where love will be law
Où tu seras reine
Where you will be queen
Je t'inventerai
I will invent for you
Des mots insensés
Senseless words
Que tu comprendras
That you will understand
Je te parlerai
I will talk to you
De ces amants-là
Of those lovers
Qui ont vu deux fois
Who have seen twice
Leurs cœurs s'embraser
Their hearts ignite
Je te raconterai
I will tell you
L'histoire de ce roi
The story of that king
Mort de n'avoir pas
Died of not having
Pu te rencontrer
Been able to meet you
On a vu souvent
We have often seen
Rejaillir le feu
The fire coming back
De l'ancien volcan
From the old volcano
Qu'on croyait trop vieux
That was believed to be too old
Il est, paraît-il
It seems
Des terres brûlées
Burnt lands
Donnant plus de blé
Giving more wheat
Qu'un meilleur avril
Than the best April
Et quand vient le soir
And when the evening comes
Pour qu'un ciel flamboie
So that the sky blazes
Le rouge et le noir
Red and black
Ne s'épousent-ils pas?
Don't they come together?
Je ne vais plus pleurer
I won't cry anymore
Je ne vais plus parler
I won't talk anymore
Je me cacherai là
I will hide myself there
À te regarder
Watching you
Danser et sourire
Dancing and smiling
Et à t'écouter
And listening to you
Chanter et puis rire
Singing and then laughing
Laisse-moi devenir
Let me become
L'ombre de ton ombre
The shadow of your shadow
L'ombre de ta main
The shadow of your hand
L'ombre de ton chien
The shadow of your dog
Mais
But
Lyrics © Tratore, WARNER CHAPPELL MUSIC FRANCE
Written by: Jacques Brel

Lyrics Licensed & Provided by LyricFind
To comment on or correct specific content,
highlight it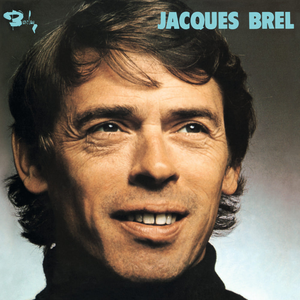 Ne Me Quitte Pas was written by Jacques Brel in 1959 and made its first appearance as a recorded version the same year on his album La Valse à mille temps.

The song refers to Brel and his lover Suzanne Gabriello separating, although, contrary to what the song's lyrics imply, it was actually him who initiated the separation.

In its original version the song features the Ondes Martenot, an early and rather rare electronic musical instrument.
Genre not found
Artist not found
Album not found
Search results not found
Song not found