Jump to: Overall Meaning | Line by Line Meaning
Vete y no vuelvas a mirarme
Vete y no vuelvas a mirarme
En mi camino no quiero verte mas
Ya de tí vivo cansado
Ya de tí vivo cansado
Y mi pobre corazón no quiere sufrir mas
Yo se que quieres acabar con mi vida
No pierdas mas el tiempo ni lo vuelvas a intentar
Estoy cansado que me engañen tus mentiras
Ni con tus besos me vas a tormentar
Yo se que quieres acabar con mi vida
No pierdas mas el tiempo ni lo vuelvas a intentar
Estoy cansado que me engañen tus mentiras
Ni con tus besos me vas a tormentar
Vete y no vuelvas a mirarme
Vete y no vuelvas a mirarme
En mi camino no quiero verte mas
Ya de tí vivo cansado
Ya de tí vivo cansado
Y mi pobre corazón no quiere sufrir mas
Yo se que quieres acabar con mi vida
No pierdas mas el tiempo ni lo vuelvas a intentar
Estoy cansado que me engañen tus mentiras
Ni con tus besos me vas a tormentar
Yo se que quieres acabar con mi vida
No pierdas mas el tiempo ni lo vuelvas a intentar
Estoy cansado que me engañen tus mentiras
Ni con tus besos me vas a tormentar
Vete y no vuelvas a mirarme
Vete y no vuelvas a mirarme
En mi camino no quiero verte mas
Ya de tí vivo cansado
Ya de tí vivo cansado
Y mi pobre corazón no quiere sufrir mas
Yo se que quieres acabar con mi vida
No pierdas mas el tiempo ni lo vuelvas a intentar
Estoy cansado que me engañen tus mentiras
Ni con tus besos me vas a tormentar
Yo se que quieres acabar con mi vida
No pierdas mas el tiempo ni lo vuelvas a intentar
Estoy cansado que me engañen tus mentiras
Ni con tus besos me vas a tormentar
Overall Meaning
The lyrics of the song "Vete" by Pastor Lopez convey a clear message of a person tired of their partner's lies and deceitful behavior. The singer is asking his partner to leave and never come back as he does not want to see her again. He emphasizes that he is exhausted and does not want to suffer anymore. The lyrics suggest that the partner is trying to harm him, but the singer is vigilant and is not going to let her torment him anymore. The lyrics depict the frustration, pain, and anguish of a person who has been let down by their partner.

Line by Line Meaning
Vete y no vuelvas a mirarme
Go away and never look at me again
En mi camino no quiero verte mas
I don't want to see you on my path again
Ya de tí vivo cansado
I am tired of you already
Y mi pobre corazón no quiere sufrir mas
My poor heart doesn't want to suffer anymore
Yo se que quieres acabar con mi vida
I know you want to end my life
No pierdas mas el tiempo ni lo vuelvas a intentar
Don't waste your time and don't try it again
Estoy cansado que me engañen tus mentiras
I am tired of being deceived by your lies
Ni con tus besos me vas a tormentar
Your kisses won't torment me anymore
Writer(s): Luis Luichy Rodriguez

Contributed by Jasmine T. Suggest a correction in the comments below.
To comment on or correct specific content,
highlight it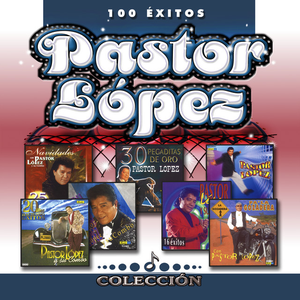 All-time great Colombian King of Cumbia but in fact its a venezuelan singer.
Genre not found
Artist not found
Album not found
Search results not found
Song not found