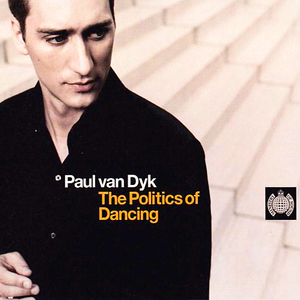 Goktug Citci was born in a beautiful city called Istanbul, in 1979.

He came across with electronic music in the beginning of 90s, and started listening to everything he could find.

The archive he had been accumulating over the years was neither fitting his house, nor his soul anymore. What gave him a buzz is being able to share his music with others, so with the thought of -Music is best when shared-, he started a radio show at the now defunct: Radio Cool, where he also started tampering with music production. This was the year 1997.
Read Full Bio
Goktug Citci was born in a beautiful city called Istanbul, in 1979.

He came across with electronic music in the beginning of 90s, and started listening to everything he could find.

The archive he had been accumulating over the years was neither fitting his house, nor his soul anymore. What gave him a buzz is being able to share his music with others, so with the thought of -Music is best when shared-, he started a radio show at the now defunct: Radio Cool, where he also started tampering with music production. This was the year 1997.

Fast-forward to 2001, and the first product of his newly established home studio was "Cervus – Faraway" on XTC Records. His second release on Sadie Records, "Four Days" was featured in Paul Van Dyk's "Politics of Dancing" compilation; which also marks the birth of Subsky.

Starting in 2003, he was releasing his hazy, melancholic, melodic and intelligent dance music infused with groovy eclectic themes back to back on respected labels. "Strawberry Fields", which appears on Nick Warren's GU24 Reykjavik, is one of those that makes you go: Sounds like Subsky!

2004 witnessed the launch of Red Flag Collective, the label that he formed with Yunus Guvenen, Baris Turker and Muzo B. "Let it Flow" was the second release on RFC and it enjoyed the top spot of the Balance Chart.

His booty of Miss Kittin's "Professional Distortion" was a huge hit with Sasha and had a dwell on everyone else's mind who partied that summer.

In addition to his production career, he's been djing in Turkey and around the globe for the past 10 years. He was crowned the No. 1 dj in Turkey in 2005. With a career that is punctuated by landmark achievements, he tries to reflect his own sound to his dj sets and he is known as a 'satisfaction guaranteed' dj by partygoers and promoters in Turkey.

He is also part of the Dinamo 103.8 FM crew in Istanbul, working as a Music Director and Production Manager.

Check out Subsky's show, every Wed. 10 pm till 11 pm (gmt+2) on Istanbul's urban-electronic radio station "Dinamo 103.8" – http://www.dinamo.fm
Genre not found
Artist not found
Album not found
Search results not found
Song not found