Blinding Lights
The Weeknd Lyrics
Yeah
I've been tryna call
I've been on my own for long enough
Maybe you can show me how to love, maybe
I'm going through withdrawals
You don't even have to do too much
You can turn me on with just a touch, baby
I look around and Sin City's cold and empty (oh)
No one's around to judge me (oh)
I can't see clearly when you're gone
I said, ooh, I'm blinded by the lights
No, I can't sleep until I feel your touch
I said, ooh, I'm drowning in the night
Oh, when I'm like this, you're the one I trust
Hey, hey, hey
I'm running out of time
'Cause I can see the sun light up the sky
So I hit the road in overdrive, baby
Oh, the city's cold and empty (oh)
No one's around to judge me (oh)
I can't see clearly when you're gone
I said, ooh, I'm blinded by the lights
No, I can't sleep until I feel your touch
I said, ooh, I'm drowning in the night
Oh, when I'm like this, you're the one I trust
I'm just walking by to let you know (by to let you know)
I could never say it on the phone (say it on the phone)
Will never let you go this time (ooh)
I said, ooh, I'm blinded by the lights
No, I can't sleep until I feel your touch
Hey, hey, hey
Hey, hey, hey
I said, ooh, I'm blinded by the lights
No, I can't sleep until I feel your touch
Lyrics © Universal Music Publishing Group, Warner Chappell Music, Inc.
Written by: Abel Tesfaye, Ahmad Balshe, Martin Karl Sandberg, Oscar Thomas Holter, Jason Matthew Quenneville

Lyrics Licensed & Provided by LyricFind
To comment on specific lyrics,
highlight them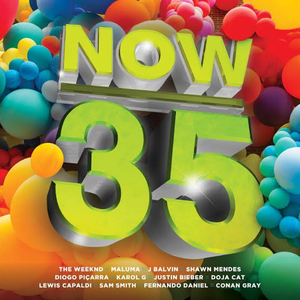 On "Blinding Lights," the second single to The Weeknd's fourth studio album, Abel speaks on his significant other, comparing their effect on him to lighting up his life. The song is an up-tempo electropop track with large 80s-inspired synths and electronic dance music drums, similar to the sonic direction of his November 2016 album, Starboy.

On November 24, 2019, the track premiered in the trailer for a Mercedes Benz TV advert, before officially releasing five days later.
Read Full Bio
On "Blinding Lights," the second single to The Weeknd's fourth studio album, Abel speaks on his significant other, comparing their effect on him to lighting up his life. The song is an up-tempo electropop track with large 80s-inspired synths and electronic dance music drums, similar to the sonic direction of his November 2016 album, Starboy.

On November 24, 2019, the track premiered in the trailer for a Mercedes Benz TV advert, before officially releasing five days later. It follows the lead single "Heartless," released two days prior.

The Mercedes Benz commercial debuted minutes after the song's release and was heavily centered around it. The Weeknd played a central role in the advert, as he drove around in his Mercedes car and performed the track.

The song leaked on November 26th, 2019, a few days before its official release. Abel acknowledged in a tweet, where he confirmed its official release:

"oh yah… and more new music tonight (in HQ😉)"
Genre not found
Artist not found
Album not found
Search results not found
Song not found