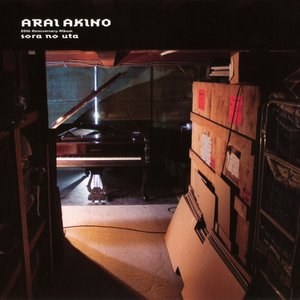 Akino Arai (新居昭乃, Born August 21st 1959, in Tokyo) is a new age, dream …
Read Full Bio ↴
Akino Arai (新居昭乃, Born August 21st 1959, in Tokyo) is a new age, dream pop, folk and world music singer, songwriter and composer. She likes to create laidback songs with dreamy atmospheres, often using ethnic elements, mixing synths and electronic sounds with folk instruments and aerial vocals. Her style is close to shoegaze. She is known for her work in anime series such as Outlaw Star, Noir, Macross Plus and many others.

She's performed with Yoko Kanno, ZABADAK, SAMPLY RED, Yayoi Yula, and she was once in a group called Marsh-Mallow. Arai had her debut in 1986, with the song "Beautiful Planet".

'Voices" the theme to Macross Plus, is probably her most famous single until now.
Genre not found
Artist not found
Album not found
Search results not found
Song not found
Sora No Uta
新居昭乃 Lyrics
Satellite Song
赤道の空の彼方には きらめくサテライト回ってる そこから見たらこの地球は 宇宙の海で眠ってる島 眠いよ もっと寝ていた…
VOICES
ひとつめの言葉は夢 眠りの中から 胸の奥の 暗闇を そっと 連れ出すの ふたつめの言葉は風 行くてを おし…
WANNA BE AN ANGEL
世界中に言いたいの 私はあなたのもの 今なら 天使にだってなれる 小鳥たちが騒いでいる 今日の予報では 太陽が一億 降る…
きれいな感情
そっと触れられて この頬の冷たさにやっと気づいた 朝目が覚めて 鳥の声にはじめて気づくように 突然 まだ知ら…
サリーのビー玉
淡く 青い夜明けが しのび込むのは ガラス越しの庭 閉ざされた胸 闇を薄める声が あなたを呼ぶの それは満ち足りた日々…
昼の月
音の無い真昼 風はただ明るい 少し眠たそうに花びらが揺れた なにげないこの思い ねえ、人はどんな言葉で呼んで…
覚醒都市
きょうも 嘘のように磨かれる街並みを 目的があるように歩く僕 泣いているの?ほんのささやかな過去たちよ 見上げ…