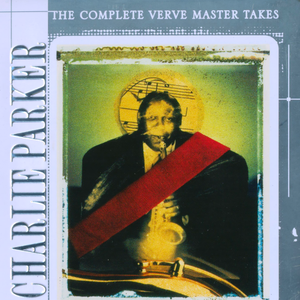 In 1946, Charlie Parker was committed to Camarillo State Mental Hospital, after a series of incidents related to his heroin addiction and heavy drinking. Coming out of the hospital, Parker was initially clean and healthy, and proceeded to do some of the best playing and recording of his career. Before leaving California, he recorded "Relaxin' at Camarillo", in reference to his hospital stay. He returned to New York – and his addiction – and recorded
Read Full Bio
In 1946, Charlie Parker was committed to Camarillo State Mental Hospital, after a series of incidents related to his heroin addiction and heavy drinking. Coming out of the hospital, Parker was initially clean and healthy, and proceeded to do some of the best playing and recording of his career. Before leaving California, he recorded "Relaxin' at Camarillo", in reference to his hospital stay. He returned to New York – and his addiction – and recorded dozens of sides for the Savoy and Dial labels that remain some of the high points of his recorded output. Many of these were with his so-called "classic quintet" including trumpeter Miles Davis and drummer Max Roach.
Genre not found
Artist not found
Album not found
Search results not found
Song not found
We have lyrics for 'Blues For Alice' by these artists:



Charlie Parker and His Orchestra Everybody's laughing Yes everybody's laughing They know that…



We have lyrics for these tracks by Charlie Parker Quintet:



A Night In Tunisia [Instrumental]…
All The Things You Are You are the promised kiss of springtime That makes the lone…
Back Home Blues Everyone knows him as Old Folks Like the seasons, he'll com…
Bebop We at the Downtown Cabinay, right across the street from…
Don't Blame me Ever since the lucky night I found you I've hung around…
Embraceable Embrace me, my sweet embraceable you! Embrace me, you irrep…
Embraceable You Embrace me, my sweet embraceable you! Embrace me, you irrepl…
I Get A Kick Out Of You I get no kick from champagne, Mere alcohol, Doesn't thrill…
Lover Man I don't know why but I'm feeling so sad I long…
Loverman I don't know why but I'm feeling so sad I long…
My Old Flame My old flame, I can't even think of his name…
Night in Tunisia [Instrumental]…
Perdido Perdido, I look for my heart it's perdido I lost it…
Star Eyes Star eyes, That to me is what your eyes are, Soft as…

The lyrics can frequently be found in the comments below or by filtering for lyric videos.