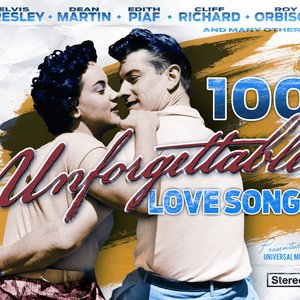 Only A Fool Breaks His Own Heart
Slinger Francisco, better known as The Mighty Sparrow, affectionately dubbed, Th…
Read Full Bio ↴
Slinger Francisco, better known as The Mighty Sparrow, affectionately dubbed, The Birdie is the unrivaled Calypso King of the World, with a career that spans over 40 years and counting. This artist par excellence has earned his rightful place as "King of the Calypso World" by defeating every other competitor/pretender to his throne. He has entertained audiences across the globe, including, the Caribbean, Europe, Asia, Africa, North and South America, to name but a few.

Sparrow's roots are in Gran Roi, a rural fishing village in Grenada. He was born to a poor working class family. They migrated to his adopted homeland, Trinidad, when he was just one year old. He attended the New Town Boys School where he was selected to sing in the boys. choir of St. Patrick's Catholic Church. This was his initial involvement in music. The harmonics of the Gregorian Chants and the Plainsongs of the church that were embedded in him would later affect the depth and intensity of his compositions. His vocal abilities also reflect his childhood role as the head choirboy who sang baritone and tenor in Latin in the church.

Other influences included listening to American street quartets, pop tunes by Nat King Cole and Frankie Laine, Sarah Vaughn, Billy Eckstein, Frank Sinatra and Ella Fitzgerald with their jazz contributions, and the early calypsoes of Lord Melody, Lord Kitchener, Lord Christo, Lord Invader (of Rum and Coca Cola fame) and the Mighty Spoiler, to name a few.

At the tender age of 20, Sparrow emerged, as the leading Calypsonian with his record-breaking hit, Jean and Dinah. (Yankees Gone, 1956 covered by Harry Belafonte). Throughout the years he managed to showcase his diversity each year with the release of at least one album dating from the catchy Jean and Dinah. in 1956 to Carnival Boycott (1957, a song responsible for the many changes and improvement for mass men, calypsonians and steelband men). This song was eventually responsible for the formation of the Carnival Development Committee. An organization to assist calypsonians, steelband men and mas men. This committee was fully endorsed by the Founding Father of Trinidad and Tobago, Dr. Eric Eustace Williams.

In 1958 he became the only calypsonian to have had a triple win, in the same year, in the Road March Competition. The calypsoes were P.A.Y.E. (Pay As You Earn, a song that enabled the citizens of Trinidad and Tobago, to understand the importance of paying taxes). Russian Satellite (a song reflecting on the act of cruelty to animals) and Theresa (a number where, for the first time in his career, he utilized other languages). In an unprecedented move, he was awarded a cash prize by the Carnival Development Committee, for winning the Road March Competition that year.

In 1959 he released Federation, (a song that reflected his disappointment over the breaking up of the proposed Caribbean Federation). In 1960 his career continued to soar with the melodious May May and Leave the damn Doctor, Royal Jail and Ten to one is Murder followed in 1961. In 1962 he presented us with Sparrow Come Back Home and Model Nation. Dan is the Man in the Van came in 1963 and the Village Ram in 1964.

In 1965 we experienced Congo Man. In that same year Sparrow proved himself a balladeer with his remake of Arthur Prysock's original, Only A Fool Breaks His Own Heart accompanied by Byron Lee and the Dragonaires. This rendition won him a Gold Record in Holland. He also recorded Frank Sinatra's My Way and Lucho Gatica's "El Reloj".

In 1966, He won the Road March Competition again with Melda and 1967 he advised the youth on the importance of Education. Mr. Walker was his hit in 1968, he won the Road March Competition again in 1969 with Sa Sa Yea and in 1970 he appealed to the people of this world to Love one Another and Lend A Hand. These songs appealed to the country for unity "Unity somehow if Trinidad ever needed you is now".

In 1971 Good Citizen followed and in 1972 he won the Calypso Monarch and Road March Competitions with Drunk and Disorderly. No Kind of Man at all was released in 1973 and We Pass That Stage (a strong social commentary in 1974. In 1975 he gave us a psychological analysis, showing where the rich is envious of the poor with Neurosis of the Rich. The Mayor of Detroit, Coleman Young, also presented him with the keys to the city.

In 1976 we got the humorous Salt Fish, and in 1977 he lead the Caribbean with a tribute to Hasley Crawford, the Olympic Gold Medallist. In the same year, during FESTAC, in Nigeria, Sparrow received the honorary title of Chief of the Yorubas, (which is Chief Omo Wale of Ikoyi).

In 1978 he paid tribute to Penny Commissiong (the first black Miss Universe) with The First Black Miss Universe, and chided Idi Amin Dada, tyrant in Africa. Kerry Packer (a song about the cricket revolution) followed in 1979 and in 1980 the Shah of Iran (Wanted Dead or Alive ). This number was covered by the popular American group, Manhattan Transfer.

Sparrow continued to climb the ladder of success while becoming the most popular caypsonian of all time. He demonstrated year after year, with his social commentaries that the calypsonian is really the eyes and ears of the people. In 1981 he registered his social/political Commentaries. We Like It So and his first chutney contribution Sexy Marajhin another liguistic inclusion. In 1982 he gave us Human Rights and in 1983 another powerful, State of the Union address Capitalism Gone Mad. He added another Road March title to his record in 1984 with Doh Back Back and in 1985 he demonstrated to the youth in the business that he can step up to another level when necessary with Soca Pressure.

Around this same time, Mayor Ed Koch of New York proclaimed March 18th, The Mighty Sparrow Day. He dealt with another evil of society in 1986 advising the vulnerable that Coke Is Not It. In 1987 he thrilled the world with another classic, the humorous Lying Excuses. He made another appearance in Nigeria, this time as Chief Omo Wale of Ikoyi, during his National Tour of Afirca and upon his return he was awarded an Honorary Doctorate Degree, Doctor of Letters, from the University of the West Indies. Hence, the reason for Dr. Bird his chronicling of the event at the University of the West Indies, (using humor again as he always does She had a headache and this Dr. Bird performed a myomectamy on her) in 1988.

Manjhay, and Dutch Romance (which gave us a touch of French and Dutch languages) in 1989. In 1990 he gave us Let the Music Play and was inducted into the SUNSHINE Awards Calypso and Steelband Music Hall of Fame on June 24th. That same day the Brooklyn Borough President, Howard Golder proclaimed the day The Mighty Sparrow Day. Another strong social commentary, We Could Make It Easy If We Try and Precious a dedication to his daughter followed in 1991.

Sparrow continued to define the true meaning of "The Calypso King of the World. In 1992 with Both of Them, Crown Heights Justice and Man will Survive. All making a big impact in the Caribbean and the United States.

In 1993 he sang Put On Your Dancing Shoes and More the Merrier and in 1994 told the youth on his heels that Age Is Just A Number and Salvation, underscoring his roots as a choirboy in the church. In 1995 he gave us a course in history where once again he kept the linguistic involvement Democracy In Haiti (Liberte) and a keen sense of observation with the social situation at home This Is Madness, ("Why have we cast aside intelligence and abandon common sense with unprecedented violence for which there is no known defense"). Incidentally these gems earned him third place in the Calypso Monarch Competition. He gave us OJ (the juice is loose) and the Royal Divorce in 1996 and an assortment of Soca Ballads in 1997.

This illustrious lyricist/composer/singer/comedian/entertainer is an 11 time Calypso Monarch. This includes winning the King of Kings Competition (where every monarch in the calypso world is invited to compete against the Mighty Sparrow, each time suffering total defeat at his hands) in Trinidad. He also won the Trinidad and Tobago's Carnival Road March Competition eight (8) times, second only to the Lord Kitchener, (his songs were selected and played most often by the bands in this category). Sparrow received many other University citations and awards from Governments and organizations too numerous to mention.

Now in 1998, The Mighty Sparrow, continues to rule the Calypso/Soca world with his voice, lyrics and melodies. He is demonstrating once more that he is the King. His new release, The Supreme Serenader is full of dance, humor and facts. The first track Paramaribo is not only a beautiful rendition of how he was captivated by the girls in Surinam but it also demonstrates the depth of his thoughts and his gratitude for a land of style and grace.

Santo Domingo is a track full of dance and proof positive that the King is truly global with his music. He will be embraced by the Latino communities around the world for this one. Racism is a very powerful social commentary, both lyrically and musically. In this song, Sparrow once again deals with an issue of international concern while at the same time reflecting on those who have been in the forefront of the struggle.

Willie Dead is a humorously and classically executed double entendre, so convincing that you will mourn for Willie. Another powerful and appealing social commentary is Raperman. The King assumes the role of messenger and protector of women and underscores his position with the following tracks, Born To Love, and Don't Give It Up.

The Mighty Sparrow has proved himself as the Quintessential Calypsonian, par excellence, with over seventy (70) albums to his credit. He is richly endowed with many gifts. He possesses an amazing ability not only to put into works and tempo the exploits of society, but to crown it all with showmanship and appeal. His great contribution to the artform and our lives has unraveled the mysteries of Caribbean life, leaving the professionally trained sociologist and economist befuddled.

A combination of talent, hard work and opportunity enabled Sparrow's ascendance to Calypso King of the World. He brought honor, glory and dignity to an indigenous art form that was once scorned upon by the elite of Caribbean society. He is one extraordinary entertainer who utilizes the medium he masters not just to entertain but also to edify, enlighten, and educate.

The King is currently preparing for the new millennium when he will re-enter the World Monarch and Road March Competitions for a cataclysmic encounter with his competitors.

Without doubt, as The Mighty Sparrow, The King of Kings, is the real Supreme Serenader.
Only A Fool Breaks His Own Heart
Mighty Sparrow Lyrics
Jump to: Overall Meaning ↴ Line by Line Meaning ↴
Why do I keep fooling myself
When I know you love someone else
Only a fool breaks his own heart
I pretend that I don't see
When you walk with him down the street
Only a fool breaks his own heart
I have to admit it
Even though you hurt me so girl
I can't forget it
If I'm a man I'd let you go
It's no use trying to hang on
To a love already gone
Only a fool breaks his own heart
I have to admit it
Even though you hurt me so girl
I can't forget it
If I'm a man I'd let you go
It's no use trying to hang on
To a love already gone
Only a fool breaks his own heart
Only a fool breaks his own heart
Only a fool breaks his own heart
Overall Meaning
The lyrics to Mighty Sparrow's "Only a Fool" express a painful truth about unrequited love. The song is sung from the perspective of someone who is deeply in love with someone who loves someone else. Despite this, the singer can't help but pretend that they don't see their love interest with their partner. They acknowledge that they are fooling themselves, hence the title of the song. The chorus leaves no room for interpretation, as it says "Only a fool breaks his own heart."
The singer is torn between their feelings and the rational choice of letting go of someone who will never reciprocate their love. They admit to being hurt, but still hold onto the hope that the person they love will change their mind. However, they recognize that this hope is futile, and that the best course of action would be to let go.
The song's lyrics are universal and timeless, and it is a poignant reminder of the emotional pain that comes with unrequited love. It is only natural to want to hold onto a great love, even when it is not reciprocated, and the song shows how difficult it can be to let go.

Line by Line Meaning
Why do I keep fooling myself
I continue to deceive myself despite knowing the truth
When I know you love someone else
I am aware that you are in love with someone else
Only a fool breaks his own heart
It's foolish to allow oneself to be emotionally hurt
I pretend that I don't see
I pretend to not notice when you are with the person you love
When you walk with him down the street
When I see you walking with the person you love
Only a fool breaks his own heart
It's foolish to allow oneself to be emotionally hurt
I have to admit it
I must acknowledge the truth
Even though you hurt me so girl
Although you have caused me pain
I can't forget it
I am unable to forget the pain you have caused me
If I'm a man I'd let you go
If I were brave enough, I would choose to let you go
It's no use trying to hang on
Holding onto something that has already ended is futile
To a love already gone
To a love that has already faded away
Only a fool breaks his own heart
It's foolish to allow oneself to be emotionally hurt
I have to admit it
I must acknowledge the truth
Even though you hurt me so girl
Although you have caused me pain
I can't forget it
I am unable to forget the pain you have caused me
If I'm a man I'd let you go
If I were brave enough, I would choose to let you go
It's no use trying to hang on
Holding onto something that has already ended is futile
To a love already gone
To a love that has already faded away
Only a fool breaks his own heart
It's foolish to allow oneself to be emotionally hurt
Only a fool breaks his own heart
It's foolish to allow oneself to be emotionally hurt
Only a fool breaks his own heart
It's foolish to allow oneself to be emotionally hurt
Lyrics © Sony/ATV Music Publishing LLC, Warner/Chappell Music, Inc.
Written by: E. JAMES, TREVOR LAWRENCE, TREVOR ANTHONY LAWRENCE, GABRIEL MEKLER

Lyrics Licensed & Provided by LyricFind
To comment on or correct specific content,
highlight it
Genre not found
Artist not found
Album not found
Search results not found
Song not found