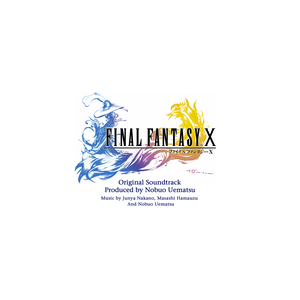 SUTEKI DA NE (Isn't It Wonderful?) Orchestra Version
Ritsuki Nakano (中野律紀), born January 19, 1975, professionally known as RI…
Read Full Bio ↴
Ritsuki Nakano (中野律紀), born January 19, 1975, professionally known as RIKKI, is a famous Japanese folk singer. She was born in Amami Oshima, Japan. Amami Oshima is the main island of the Amami Islands, an archipelago in the Satsunan Islands, which is part of the Ryukyu Islands, and is southwest of Kyushu.

She began to sing traditional Japanese folk music when she was four years old. Later, at the age of 15, RIKKI was the youngest winner ever to win the "Grand Prix" of the Japanese traditional folk music awards (known as All Japan Minyo awards). She first performed in Tokyo, Japan, at the prestigious Festival Konda Lota in 1992. She released her first single 満天の星 (Maten no Hoshi, which means "Sky Full of Stars") in December 1993, originally released in the Kyushu region of Japan. Shortly thereafter, she produced her debut album, 風の声 (Kaze no Koe).

RIKKI is widely known by gamers as the singer of the Final Fantasy X main theme, 素敵だね (Suteki Da Ne), released as a single on July 18, 2001. Other songs on the single include the Instrumental version of Suteki Da Ne, a vocal remix of Aerith Theme from Final Fantasy VII, and a new song entitled 御月様 ~ウティキサマ~ (Utikisama, which means "The Moon"). One reason why Nobuo Uematsu and Kazushige Nojima chose her to perform Suteki Da Ne (translated into English as "Isn't It Wonderful?") is that she is very famous in Japan as a traditional folk singer and they believed that her voice is rather nice and gentle, and that her voice has a higher pitch than the voices of mainstream Japanese singers. RIKKI was 26 years old at the time of Final Fantasy X's release.
SUTEKI DA NE Orchestra Version
Rikki Lyrics
We have lyrics for these tracks by Rikki:
Alone
I'm all alone I been feening for you baby Please pick up…
Blame Me
I been through a lot. This shit never stops. Bout to go…
Is It Over
Rv cmg murdaaaa incccc RIKKI you gave me what I need I…
Missing You
Yo you won't believe who hit my line last night... This…
Pure Heart
nagaku tsuzuku kono michi no mukou ni shinjirareru mono ga …
Real Friendz
Never switch up I'ma rock with you For all my niggas…
Stack It Up
Get the money yea we stacking it up aye. Had that…
Suteki da ne
風が寄せた言葉に 泳いだ心 雲が運ぶあしたに 弾んだ声 つきが揺れる鏡に 震えた心 ほしが流れ零れた …
Suteki Da Ne (Isn't It Wonderful
The wind, like a heart that swam in the accumulated…
Suteki da ne (orchestra vers..
風が寄せた言葉に 泳いだ心 雲が運ぶあしたに 弾んだ声 つきが揺れる鏡に 震えた心 ほしが流れ零れた …
Suteki Da Ne ~Instrumental~
The wind, like a heart that swam in the accumulated…
Tell Me You Love Me
Hey baby where you from what you doin? I'm all up…
Waar Ben Jij
Ik heb de wekker uitgezet Het licht begint te schijnen Maar …
のぼたんぬ花
春はる の 深山ミヤマ の 太陽ティダ ぬこもれび おだやかに 咲さ く 花はな の…
イムジン河
イムジン河 水清く とうとうと流る 水鳥自由に むらがり飛びかうよ 我が祖国 南の地 おもいははるか イムジン河 水清…
カナリア
朧げな終着 掻きむしる 未完成のままで 俺たちは欲してる ガタついた 扉は開けたまま 溺れんのが怖いだろ さぁ鳴けよ…
涙が止まらない
理由(わけ)もなく 意味もなく 淚が止まらない 溫かい夕立の 後の匈いは 優しすぎて せつなさよ空へ そして雲に溶け…
白い色は恋人の色
花びらの 白い色は 恋人の色 なつかしい 白百合は 恋人の色 ふるさとの あの人の あの人の 足もとに 咲く白百合の …
素敵だね
風が 寄せた 言葉に 泳いだ 心 雲が 運ぶ 明日に 弾んだ 声 月が 揺れる 鏡に 震えた 心 星が…
The lyrics are frequently found in the comments by searching or by filtering for lyric videos
Genre not found
Artist not found
Album not found
Search results not found
Song not found