Der Wind raunt deinen Namen
Die Sterne malen dein Gesicht
Kann nicht essen und nicht schlafen
Denke immer nur an dich
Hör in Trance deine Stimme
Wie sie meinen Namen ruft
Ausfall aller meiner Sinne
Es ist soweit - ich muss was tun
Und jedes Mal, wenn ich dich seh
Will ich's dir sagen und lass es sein
Dreh mich langsam um und geh
Ins Niemandsland hinein
Nachts, wenn alle Kerzen brennen
Und Weihrauchduft erfüllt den Raum
Möcht ich am liebsten zu dir rennen
Berühr dich aber nur im Traum
Bald schon wirst du zu mir kommen
Heute Nacht ist es soweit
Kunstvoll ist das Netz gesponnen
Heute Nacht bin ich bereit
Und dieses Mal, wenn ich dich seh
Werd ich's dir sagen klipp und klar
Werd nicht mehr gehn, bleib einfach stehn
Das Niemandsland wird unsichtbar
Und dieses Mal, wenn ich dich seh
Werd ich's dir sagen klipp und klar
Werd nicht mehr gehn, bleib einfach stehn
Das Niemandsland wird unsichtbar
Das Niemandsland wird unsichtbar
Das Niemandsland ist nicht mehr da
Contributed by Alexander R. Suggest a correction in the comments below.
To comment on specific lyrics,
highlight them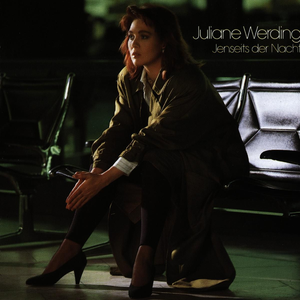 Juliane Werding is a German pop music singer-songwriter. Born in Essen in 1956, she had her musical breakthrough in the spring of 1972, and she has released numerous albums and singles since. She won the 'Golden Tuning Fork' in the 1980s. A devout Christian, she has co-authored the books "Tell me, Lord Jesus... and other interviews with people of the Bible" and "Whores, hypocrites, saints... interviews with people of the Bible". She also has a career as a therapist.
Genre not found
Artist not found
Album not found
Search results not found
Song not found