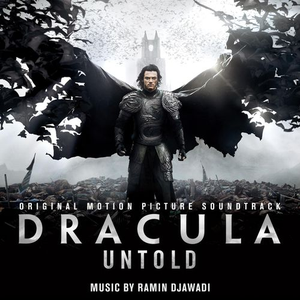 Ramin Djawadi (born 1974 in Duisburg, Germany) is an Iranian-German composer of orchestral music for film and television. His father was an immigrant from Iran. Ramin Djawadi composes music for film and television. Djawadi has been numerously credited as a composer for additional music, orchestrator and as an assistant composer to Hans Zimmer. His work for films include Blade: Trinity, Ask the Dust, and Open Season. For television, Djawadi's work includes Threshold, Blade: The Series, Person of Interest and Prison Break, for which he received an Emmy nomination for "Outstanding Main Title Theme Music" in 2006. In 2007 he composed
Read Full Bio
Ramin Djawadi (born 1974 in Duisburg, Germany) is an Iranian-German composer of orchestral music for film and television. His father was an immigrant from Iran.

Ramin Djawadi composes music for film and television. Djawadi has been numerously credited as a composer for additional music, orchestrator and as an assistant composer to Hans Zimmer. His work for films include Blade: Trinity, Ask the Dust, and Open Season. For television, Djawadi's work includes Threshold, Blade: The Series, Person of Interest and Prison Break, for which he received an Emmy nomination for "Outstanding Main Title Theme Music" in 2006. In 2007 he composed musical score for the Mr. Brooks movie featuring Kevin Costner and Demi Moore. In 2008, Djawadi wrote the score for Iron Man. In 2011 he wrote the soundtrack for the HBO fantasy hit series Game of Thrones. In 2016 he started working in HBO's new project, the TV-Show "Westworld"
Years active 1990-present.
Genre not found
Artist not found
Album not found
Search results not found
Song not found
We have lyrics for 'Eternal Love' by these artists:



Ant & Dec Back in the days when we first met those time we…
Christian Death Lie down on this pillow While I speak to you in…
Dreamaker Today I don't know who I am An animal with hope Or…
Fish n' Chips When you came down from heaven There was nothing else in…
Madame Piano Qual è il segreto Che attraversa il cielo e il mare? Quale…
Melvin Ayala Mi único amor, mi eterno Amor Mi corazón lo tienes tu My…
Michael Lerans To Rock It's a beautiful feeling What we got deep inside We got a…
Mink Here,I lie awake And every breath I take is for you Each and…
Nylon Beat How can we reach eternity If love is…
PJ & Duncan AKA Back in the days when we first met those time we…
Sayuri Sugawara あなたとの愛が このままずっと続きますように 夜空に願うの この手は まだ 離せない 何気ない日々 繰り返してた 何も…
Sharron Kraus Love is not always kind but never is cruel It lingers,…
The PropheC ish de raahi. kade ni rukde. vakt te aake. kade ni jhukde. t…
Todd Rundgren's Utopia When your life gets too lonely It might help to feel…
Trish I'm wandering in a darker shadow. Searching for a deeper lov…
Utopia When your life gets too lonely It might help to feel…
Whitney Houston Something's wrong I don't understand The way I feel I don't …
Zandelle [intro solo: Maglio] Heaven, it seems so close when you're …



We have lyrics for these tracks by Ramin Djawadi:



A Lannister Always Pays His Debts And who are you, the proud lord said, that I must…
Canceling the Apocalypse Well done Ramin, well done Why you keep reading this? Enjoy …
The Rains of Castamere "And who are you?" The proud Lord said "That I must…

The lyrics can frequently be found in the comments below, by filtering for lyric videos or browsing the comments in the different videos below.